– Says Guyanese based woman of colour in London
WORKPLACE experiences had a profound effect on Roianne Nedd, who left Guyana for London in 1998 to pursue big dreams. She had no idea of the sort of challenges that were ahead of her, but she did not allow them to dampen her outlook on life or keep her back from strengthening her abilities in the fields that she knew she was capable in.
Now a Global Head of Inclusion, Diversity and Belonging for Strategy Consultancy Firm Oliver Wyman, the mother of two has written several books that all had inspiration from what she had to endure in the world of work.
"The 'Trusted Black Girl' book that I wrote about the experiences of women of colour at work had a great impact, especially in the wake of George Floyd's murder. It started conversations and opened people's eyes of all ethnicities about how different the world of work can be for women of colour," Nedd shared.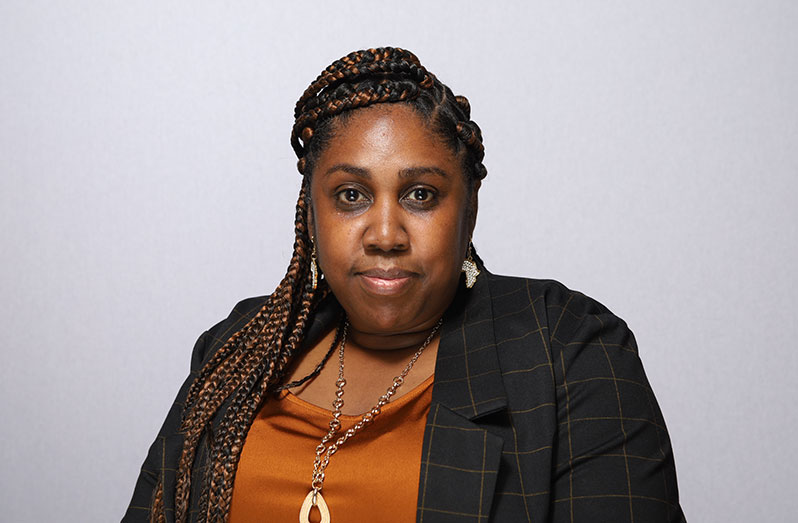 While doing research for her books, though, it dawned on her that simply writing books aimed at women of colour was "pointless." "I needed to educate and inspire changed behaviours by telling our stories to people who don't routinely hear them," she said.
All her writings are inspired by her own personal and professional experiences. "I write from a place of knowledge which means I always write authentically and from the heart. Women of colour are usually seen as a largely homogenous group held to invisible and differing standards," she said.
"These are usually underpinned by stereotypes such as 'quiet Asian women' and 'angry black women'. And once we have been typecast, all the decisions relating to our professional development are usually impacted by those assumptions and biases," she continued.
Roianne can still remember when she was first promoted into a senior leadership team, being relatively young compared to other people at the level. She was among the handful of women of colour and was excited to go to the first leadership training session and meet all her peers from around the country.
"I saw an empty chair and walked over thinking I'd be able to meet new people and do some networking, but as I went to pull the chair out, the woman in the adjacent chair pulled it back and said to me 'this session is only for managers'. I was perplexed and said, 'I know' and she said, 'not acting managers- people who are really managers'. Then she asked me my level and when I got promoted," Roianne reflected.
"I answered her confidently and probably somewhat angrily. Although she conceded the chair so I could sit down, my feeling of elation about being in the room was gone and I found myself feeling sad, ashamed and angry as well as nervous and isolated."
Roianne was convinced that this had to do with the above-mentioned biases because she could not see anyone else being questioned. "Although I'll never know her intentions, I will forever remember how she made me feel. She made me feel like I didn't belong there."
Roianne feels that to help curb this problem, organisations need to facilitate open conversations about bias and how to challenge them. They also would need to take an individual approach to career development and managers ought to "truly get to know people, their dreams and aspirations," Roianne feels.
She also runs a network focused on interactions with others and creating opportunities for women and men of all ethnicities and cultures to build positive professional relationships and connections. Anyone, according to her, can join and there's a LinkedIn group to create a virtual community. Once conditions have improved in London, she said they will resume their pre-pandemic calendar of face to face events.
Roianne is currently working on her fourth novel, Seven Sisters, and the follow up to the Trusted Black Girl book.