BENITA Davis can still recall her seemingly insignificant decision back in 2016 to attend a Sandwatch workshop which ultimately led to her developing the River Guardians Project to increase the protection of rivers and freshwater resources. This again led to her being the latest recipient of the Young Heroes Fund Award.
The 26-year-old was in primary school when she realised that she was passionate about environmental protection, and when she moved on to Queen's College, she continued to enjoy being part of the environmental club and scout group.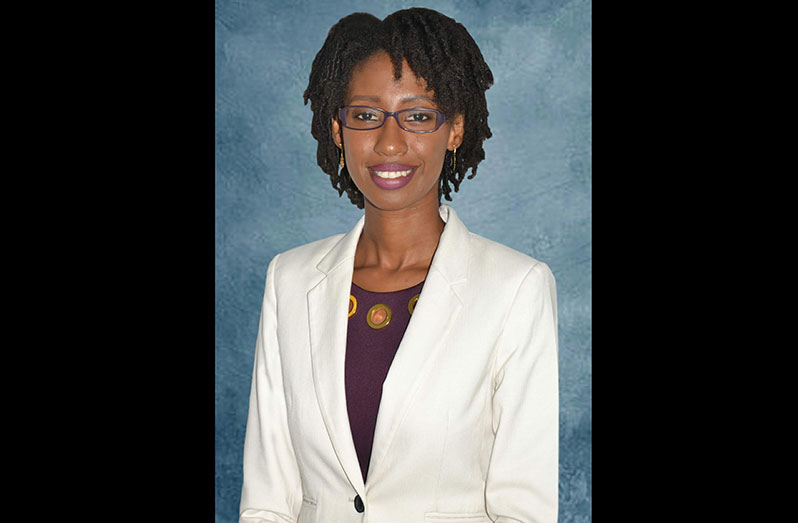 This provided opportunities for exploring Guyana's hinterland and allowed her to develop an appreciation for nature.
"A trip to Guyana's interior opened her eyes to the myriad ways gold mining is hurting the country's environment, such as its rivers, lakes and streams, and impacting indigenous communities," Stone Soup Leadership Institute said in a statement about Davis.
'Stone Soup' is a nonprofit organisation founded in 1997 in Massachusetts that has been recognising those on the front lines of climate change, social justice and economic equity around the world.
"The time she spent in the Kaieteur National Park — depending on the river and living alongside indigenous communities — inspired her to educate her compatriots about the importance of protecting freshwater resources. Guyana is called the 'land of many waters,' and as a river guardian, Benita is on the front lines of the battle to protect this precious resource," the statement further said.
As such, the Institute said it was pleased to present its third 'Young Heroes Award' to Davis, which supports young leaders who are on the front lines of climate change and who are featured in the book, 'Stone Soup for a Sustainable World: Life-Changing Stories of Young Heroes.'
The Institute's Young Heroes Fund provides financial support, mentors, training, and partnerships for these young leaders to scale their efforts and engage others to help rebuild the planet.
"I am extremely happy to be one of the recipients of this award since this puts me one step closer to ensuring my freshwater education programme reaches Guyana's indigenous communities that are impacted by gold mining. I hope that the work I've done will motivate others to join me as we advocate for the smooth phase-out of mercury in gold mining along with the restoration of our freshwater ecosystems," Davis expressed in an interview with Pepperpot.
The school-based component of her project led to 224 coastal Grade Six pupils along with their teachers benefiting from four lessons that were taught over four weeks in 2019. These lessons were created to demonstrate the importance of clean drinking water, help students understand the factors that affect freshwater, assess water quality, and how their activities impact freshwater sources.
Through this education programme, Policy Forum Guyana, where Davis is currently employed, created a series of games to teach these lessons. One such game is the River Guardians Freshwater board game which NCERD is now incorporating into the Science Curriculum for grades six to eleven.
After this was done, Davis was also able to organise a climate rally in Georgetown in support of global youth-led efforts, mobilising over 500 persons to advocate for environmental protection.
"Personally, I would like to say to anyone reading this to make the most of any opportunity they have been given despite how small it may at first appear to be. This is because I would have never expected that a one-week workshop that I attended in 2016 would be the reason I've been featured as one of the 100 youths in the world making a difference for environmental protection in 2021," Davis shared.
Having decided to pursue her degree in Environmental Science, she was the Best Graduating Student for the Faculty of Earth and Environmental Science and the 2nd Best Graduating student for the University of Guyana in 2018.