New Community Development Council Chairperson optimistic about change
LIKE most villages, Speightland, McKenzie, Linden, is managed by a Community Development Council (CDC) and the newest chair is Nikita Roberts, who succeeded the late Chairperson Gem Narine, who passed away a month ago.
She comes with youth on her side, fresh ideas and is hoping that she will garner the support of the people to develop the community to the standard they would like.
Roberts is originally from Coomacka Mines and relocated to Speightland Village four years ago and her house sits on a plot of land that overlooks the Demerara River, quite a scenic view and a lovely place to reside.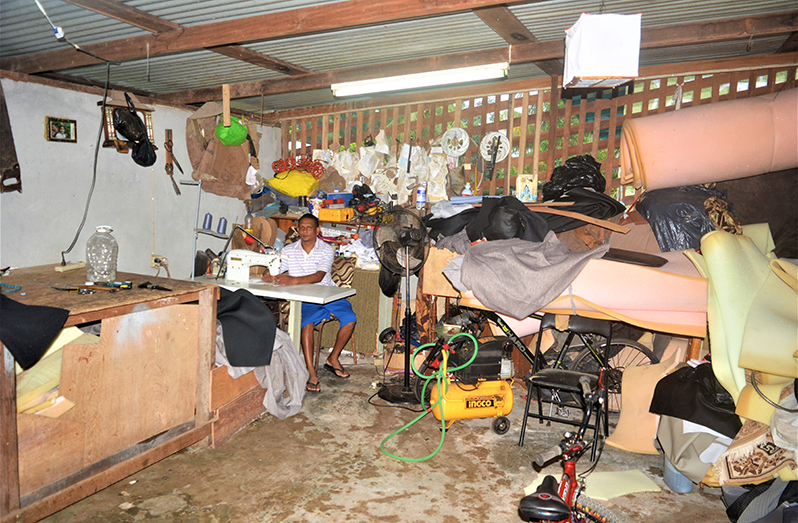 She told the Pepperpot Magazine that Speightland Village is fairly large with more than 500 residents, most of whom are skilled workers, who leave the village for work.
Roberts disclosed that apart from the bad roads and streets in the community and flooding, there are no other issues and complaints.
She stated that the people are peaceful, they live in a neighbourly way and there is no pilfering, making it a very safe place to live.
Since she took on the role of chairperson of the CDC, she is of the view that they will improve their communication skills and the youths can benefit from skills training to make them marketable.
"Not every family is financially equipped to deal with the challenges that the pandemic brought, so you find some people are having difficulty with online schooling for the children among other things and we want to do something to assist the vulnerable," she said.
As for community enhancement, most projects have been placed on hold due to the coronavirus, which came to these shores last year March.
The mother of two added that they have an empty plot of land and they would like to develop it into a ball- field with a multi-purpose community centre for the community.
Roberts reported that the multi-purpose building will serve as a 'meeting place' for the villagers and a place where the youths and children can play games and engage in meaningful recreational activities.
The CDC Chairperson told the Pepperpot Magazine that once things get better in terms of the pandemic, they will embark on a project where street lights will be installed in the village.
She disclosed that the people of Speightland are engaged in farming and keep their surroundings clean; and the village is considered a 'green village,' because they have a lot of trees, plants, fruits and vegetables.
Roberts noted that the people of Speightland are also into livestock and poultry farming and some have established small businesses to become self-employed and empowered themselves.
"This is a place of sports people, a lot of talent is here in terms of football, cricket, cycling, and basketball," she said.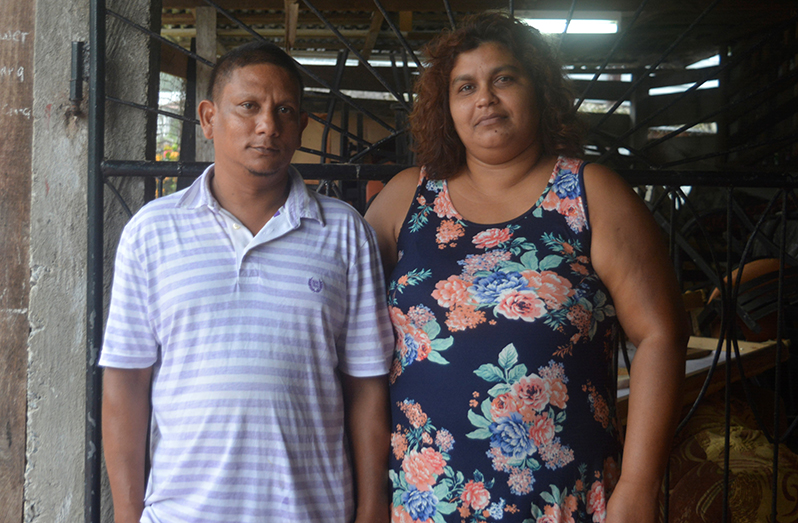 Roberts reported that the late CDC Chair Gem Narine was all about development and she knows she has big shoes to fill, but she will try her best to foster development at the community level.
She is asking for support to ultimately enhance the lives of the people through community-based development and cooperation.
Roberts is a teacher attached to the Watooka Primary School.
The Upholstery Shop
Roy Narain is a resident of Speightland Village and has an upholstery shop in the community, where he would recover seats for vehicles, sofas and just about any seating.
Narain can finish a complete vehicle in just three days, so the owner can collect it in good time.
He works alone, since his business is small and cannot hire any help just yet, but due to the pandemic things have been in slow motion in terms of business.
The father of two reported that he used to reside at a place in Greenheart Street, McKenzie, where he was renting and had his workshop, but due to some issues, they relocated to a plot of land they were allocated in Speightland.
He said they constructed a home and over time established a small workshop to earn and is happy he works from home.
Meanwhile, his wife Kamini Mohabir, is a lovely lady, who is the homemaker and takes care of everyone in the home and does the chores and cooking.
The 41-year-old told the Pepperpot Magazine that her children, a 17-year-old is attending high school and he has classes, while the seven-year-old is at school benefiting from virtual classes and worksheets.
This family has been residing in Speightland Village for the past 24 years and she is originally from Old Kara Kara.
This couple also has a farm at Creek Mouth and due to the heavy rainfall and flooding, they have been unable to access their crops.