How the people of Massiah #71 Village get by
KIMWATTIE (only name) is a resident of Massiah #71 Village, Corentyne, Berbice and after many years of tending to children and working with the sugar industry – the latter of which she did for 34 years- she is now basking in well-deserved retirement age.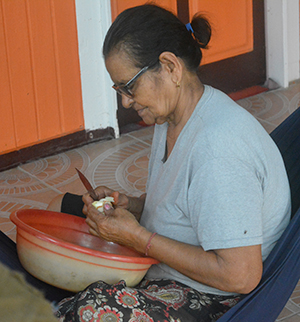 When the Pepperpot Magazine met her, she was in her hammock cleaning 'katahar' (breadnut) after completing household chores. The 69-year-old is a homemaker who would get up early to do housework and cook, after which she would relax or find other things to take up her time.
This elder doesn't go out much except for shopping or to attend services at the mandir in the village. The 'katahar' she was cleaning, that is, separating the seeds from the fruit, would be used to make a curry without meat to go with rice or roti the following day.
The mother of three had gone to the market and bought two 'katahars' at $300 each and would grate the dry coconut when she is ready to cook the meal. And it was before 10:00hrs she had already cleaned the entire yard, the house and washed the clothes, cooked and was still doing something.
The senior citizen disclosed that her husband was sick, he was a cane cutter and in 1985 he passed away and she had three children to support. She worked with the Skeldon Sugar Estate as a field lab assistant for 34 years before she retired and with that job she was able to send her children to school and put food on the table.
"I have good children, all grown now and leading their own married lives with their own children and they assisted me and made it easy to bring them up the right way," she said. Kimwattie stated that she is bent in the old-fashioned way of life and still would cook on her outdoor fireside, but not when it rains; when it rains,she would use her gas stove.
Being retired, she gets all the time to tend to the house and cook and when she is not feeling well, she would go to the health centre for a check-up.
At times, she would visit her many grandchildren and recite stories of yesteryear.
Promoting cricket
The Pepperpot Magazine also met another resident, retired cricket coach Davo Jairam, who is lending his expertise to the community through the All Stars Cricket Club of Massiah Village.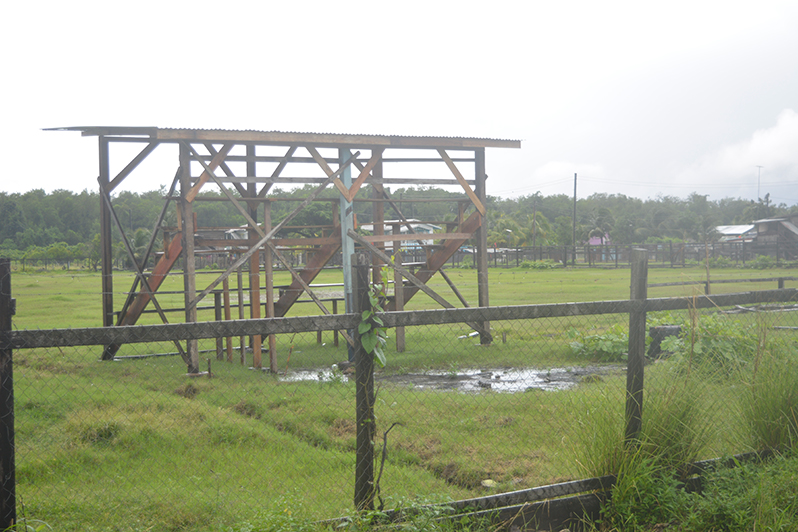 Jairam is better known as "Blacks" in the community and he lives just across from the ball field, the community centre ground. He reported that after he retired from coaching he was asked to lend his expertise to the village and the youths and he did not hesitate to do so.
Jairam added that the youths have been doing well so far at the cricket competitions held and won several matches, but since COVID-19 all games have been cancelled indefinitely.
He stated that a few youths and others would play friendly games when it is sunny and people would go to the community centre ground for recreation. Jairam coaches the under-15 and under-17 All Stars Cricket Club members and the big boys' team, as well as boys in the community.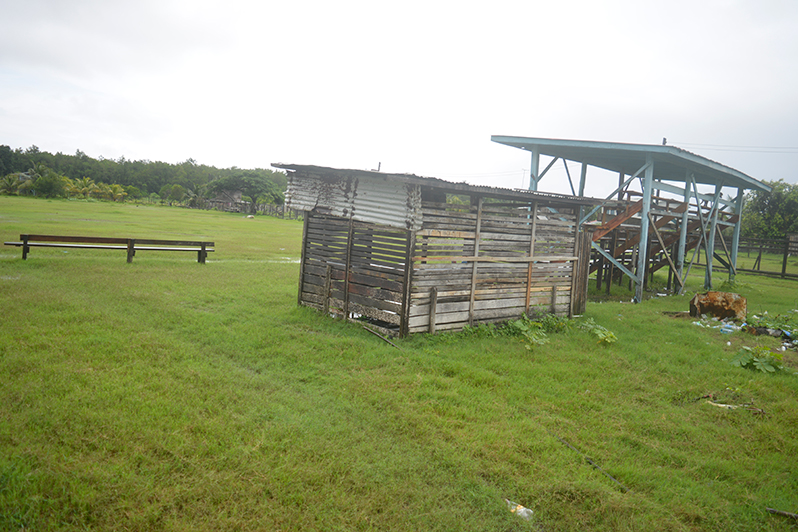 "Sports is a good way to engage young people to spend their time and around here there isn't[sic] a lot of opportunities, so I do what I can to encourage the youths to play cricket," he said.
He pointed out that they have had many fundraisers to buy gears and uniforms for the teams, but now they cannot host anything as a result of the pandemic.
Jairam told the Pepperpot Magazine that, through self-help, they repaired the rotting pavilion as a community-based project.
He added that most boys and young men in the village play cricket and that is a plus for them because they have good players, but just need more resources. "I have been playing cricket since I was 13 years old and that game has helped me develop into a well-rounded person and took me places, so I want the same for the youths around here," he said.
The people of Corentyne, Berbice
Jairam stated that he prefers to use his time to coach and do volunteering with cricket as his way of giving back to the community. "We need more games like football, basketball and volleyball, so more youths can participate and use their time in sports instead of wasting their time," he said.
Jairam has been instrumental in assisting some young men to participate in try-outs for the Berbice team in cricket and some were successful to achieve competition stage.