Local singer proud of his humble roots
Many artistes usually find inspiration from their own lives when making music. For local musician Alexander Williams, better known as 'A.W. Lyrical', this is exactly the case. Proud of his humble beginnings, Williams said that this has guided him throughout his career.
"My motto in terms of the Industry is that I came from nothing to something. I was the guy who used to walk barefoot, literally…I used to wear slippers that have holes in the bottom, I used to wash clothes and wear them back the next day. I came from Leguan and was disowned by mhy parents and relatives and had to face [life] the hard way," Williams recounted.
Williams began singing at the tender age of four when he sang for a Nursery School Mashramani Competition where he placed first. Now fully committed to his musical career, he notes that he is amazed at where he is today when he compares it with where he used to be.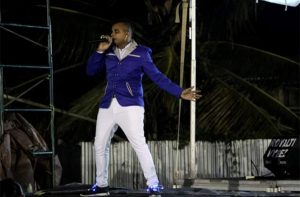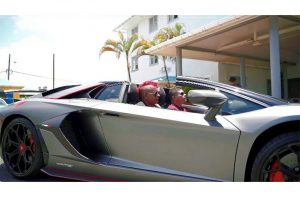 He now knows that he is focused on bringing a lot of happiness to the lives of those who listen to his music and as he grows in his career, he wants to inspire as many people as possible.
Williams also has a message for his fans and for intended artistes. " No matter how hard a situation may seem, or how many doubts you have, don't give up on it because I came from the deepest hole and I see myself going somewhere and once I did it, you can do it as well," Williams said. Music plans
The songster is currently working on a Gospel album scheduled to be released in August then in December, he plans to launch a Chutney album.
The Singer says that he wants to focus on a Gospel Album because ever since he became a singer, he wanted to see himself singing in Church.
He began singing in church as a child but had stopped when he became a teenager.
Williams related that seeing the joy and the happiness that his music brings is certainly one reason that inspires him to keep going.