Keeping a dying trade alive
Desmond Williamson is the village joiner and he has a workshop on Winifred Gaskin Highway where he spends a lot of time making custom-made furniture for his fellow residents at an affordable cost.
The 64-year-old would make quality furniture as if it was bought from the store and for that he always has more work than he can actually take on. He is a resident of Half Mile, Wismar, Linden but is originally from Ithaca Village, West Bank Berbice.
He has been residing in Half Mile since he was 10 years old, his mother is from the village and his grandmother, who was noted for hosting many Christmas parties called "Baby Party" annually. Williamson told the Pepperpot Magazine that all the grown-ups know about that Christmas parties his grandmother hosted at her house and it was something to look forward to, back then.
The joiner added that he and another resident Desmond Welcome called "Pin Head" used to host the annual Half Mile Town Day for three years in a row but when the pandemic happened all celebrations were cancelled until further notice.
In place of the Half Mile Town Day, Williamson will organise prizes for a raffle so the people of Half Mile Village can benefit from quality furniture which includes a wardrobe. He disclosed that the joinery shop is in existence for the past 16 years and it is only one of its kind in the community and he is qualified in woodworking and technical drawing and has all the tools necessary for the job.
Williamson realised that joinery is a dying trade and most young people are not inclined to learn but he is willing to have some youths in the community be trained at his shop free of cost. It is his way of giving back to society and is always willing to assist the young people of Half Mile Village to be equipped with a trade that they can earn.
Even though his doors are open to the youths or whoever wants to learn they are not coming but he will wait until they do. The father of five reported that he has plans to renovate his workshop and make it into a store where he can store ready-made furniture for sale because he will relocate his workshop in Amelia's Ward where he has more space.
Williamson has an eight-acre plot in Amelia's Ward where he is has a cultivation of citrus and will have his furniture workshop. The joiner added that he has some bananas with 23 pear trees and he will soon develop a breadfruit farm.
Desmond Williamson in his workshop
"I always have work to finish and I am always fully booked yet I take on more work when people come to the workshop and even now I am building some cupboards and other pieces of furniture for my fellow villagers," he said.
Elva Hicks
Meanwhile, the Pepperpot Magazine also met Elva Hicks, 91, who is a resident of Half Mile Village. She is the mother of seven, most of whom resides overseas and does her own cooking, cleaning and goes to the market for shopping.
These days Hicks is stricken with high blood pressure and would leave home on her good days to make the necessary purchases. She is originally from Belfield Village, East Coast Demerara and while working in the city, she met a young man from Linden with whom she developed a relationship and began living in Linden.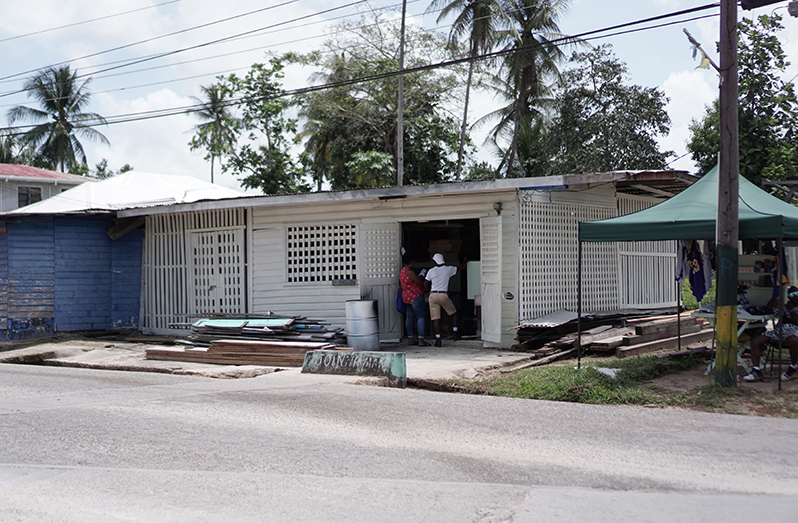 She got married and had children and stayed in Half Mile where she had a shop but as she advanced in age she closed it because it got too much for her. Hicks has been residing in Linden for more than 50 years and she would often go to the health centre to get her routine medical check-ups.
The senior citizen said she is pleased to be alive and often struggles to keep her hypertensive condition in check and would eat a lot of provisions and soup since the rice is too heavy for her. "I spend a lot of time indoors and I am contented to be that way but the neighbours and relatives would check on me often and they do come by," she said.
She used to be fond of gardening but due to old age, she had to give up that hobby.