-Minister Mustapha tells rice farmers
AGRICULTURE Minister Zulfikar Mustapha, has informed Region Two rice farmers that the National Drainage and Irrigation Authority (NDIA) will be investing $6 million in the rehabilitation of access dams leading to their farmlands.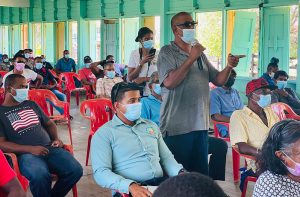 He was at the time responding to a farmer's request for upgraded dams in the Westbury and Cozier areas.
During his address to rice farmers at the Cotton Field Secondary School on Tuesday, Minister Mustapha said that NDIA will be using machinery and bulldozers to enhance infrastructure in the backlands. He said the necessary interventions are being made, so that rice farmers can transport their harvests on smoother dams.
"I have been dealing with farmers for a long time, whether Black Bush [Polder] or Essequibo, the same issues are affecting farmers, and as such, we at the Ministry of Agriculture are working to put mechanisms in place," Minister Mustapha said.
Additionally, Minister Mustapha said that he has recognised that there are numerous issues in the rice industry and so he visited the Essequibo region to deal with "rice issues" with the anticipation that there will be immediate solutions. He said that the agricultural sector is budding again and is taking its rightful place.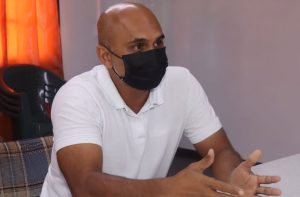 "We have seen over the last five years… a decline in the agriculture sector and funds were not invested into major areas in the agriculture sector, and last year, $18.6 billion from the emergency budget. We have seen an increase of 23% this year in the agriculture sector," he told the farmers.
He mentioned to them that the region will be benefiting from drying floors, boom sprayers, and two excavators, along with a pontoon for the Pomeroon River.
The minister also brought hope to flood-affected rice farmers that they will each be given one bag of seed paddy. The farms were inundated after intense rainfall across the region in February. Over 700 acres of rice were affected.
The region's farmers and millers, who attended separate meetings with the minister, have commended him for reaching out to them.
Chief Executive Officer (CEO) of Imam Bacchus and Sons, Aadil Baksh, said that he is very pleased with the minister's intervention and promptness. Baksh said that he thinks that Minister Mustapha is listening to the concerns of farmers and millers and commended the minister and his team for their approach to the issues raised.
Farmers and millers had complained of being unable to meet former Agriculture Minister, Noel Holder to have their concerns addressed.