By Francis Quamina Farrier 
HERE we are at the end of one of the most challenging years of our lives. Some months ago I wrote an article which had the headline,. "Mohamed Rafiq sang that 'The World is One.'" Well, the on-going COVID-19 pandemic has certainly magnified the sentiment which that great Indian singer so beautifully performed in the only song he ever recorded in English. So here we are together in a world being one coronavirus patient. Some countries such as Australia and New Zealand have done extremely well in protecting their citizens. Tanzania in East Africa is also a good example. With a population of 58 million, the coronavirus has had only 21 deaths. Meanwhile, Brazil and the United States have some of the highest figures of coronavirus fatalities. At this time the United Kingdom is also in coronavirus turmoil. With a population of 68.5 million the death figure in the UK is now 67,500 and counting.
No doubt you have been assessing all the things which you were unable to do in 2020 because of the COVID-19 pandemic which arrived early March, turning lives upside down. While some of us felt overwhelmed, many of us rose to the harsh challenges which the COVID-19 pandemic placed before us. Being a resilient people, most Guyanese rose to the unexpected change in their daily living which was reduced to the curtailment of regular activities such as going to work, school and even to worship at our churches, mandirs and masjids. While the situation was under control in the early period, many Guyanese became complacent and began doing reckless things, causing the death figure to spike from nine in April, to 159 and counting
One can well imagine men who gather every evening at their favourite watering holes, "elbow-bending" with their favourite brew, being robbed of that joy. What of the suspended freedom of the athletes who are denied their regular afternoon jogging. And what about the night owls who are robbed of their night-time adventures. When I think of it, I pity young lovers who are now robbed of romantic meetings. Then there are the many good fathers who are unable to spend quality time outdoors with their children, are now doing so indoors. That evil COVID-19 which has taken the lives of so many Guyanese – both here in Guyana as well as abroad, has brought much sadness to our lives!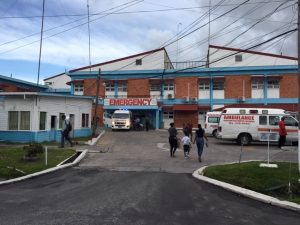 Let us now take another look at some other countries and how they have coped with the coronavirus. Botswana in southern Africa has a population of 2.3 million and only 171 coronavirus deaths. Quite a number of Guyanese, mainly educators, migrated to Botswana in the 1980s after a visit to Guyana by the Botswana Head of State, President Sir Seretse Khama in the 1970s and a request for professionals such as educators. From the island nation of Sri Lanka was a 1970s visit by that country's Prime Minister Sirimavo Bandaranaike, who established a warm relationship with Guyana. During the period of Sri Lanka's social unrest in the early 1980s, Guyana gave refuge to a number of professionals who were attached to government ministries and departments. With a population of 21.4 million, the coronavirus death figure in Sri Lanka is just 166. Controversy has now enveloped the nation as to whether dead bodies of the coronavirus victims should be buried or cremated. In my earlier report on coronavirus in Sri Lanka, mention was made of overcrowded prisons. Sadly, more recently, there was a prison riot in which eight prisoners were killed. Beyond that Sri Lanka is keeping a relative blockage on increasing deaths from the coronavirus.
Another eastern country which I had previously reported on as regards coronavirus, was Pakistan. The number of coronavirus deaths has now risen to 9,400. The population of Pakistan is 220 million. In my previous report, mention was made of Pakistani doctors living in the United States, who had returned to their homeland and joined in the fight against the pandemic.
Guyana's giant neighbour Brazil has a population of 211 million. Its coronavirus death figure is now 187,000. With a population of just more than 330.1 million, the United States had 130,200 deaths at the beginning of July. That country, regarded as the richest and most powerful on the planet, is being brought to its knees, so to speak, by the COVID-19 pandemic, now leading the rest of the world with 322,400 deaths as the year of the COVID-19 pandemic draws to a close. America's northern neighbour, Canada, with a population of 38 million, has 12,900 coronavirus deaths. South of the border of the USA, Mexico with a population of 128.8 million, has a coronavirus death total of 116,500.
Guyana's former so-called 'Mother country' the United Kingdom is not doing too well as the year comes to an end. With a population of 68.5 million, the death toll is now 67,500 and quickly increasing daily. The good news is that a vaccine has recently been released to counter the disease and is now being dispensed in the United States and the United Kingdom. At this time we reflect on our fellow Guyanese who have died abroad of the coronavirus, including my long-time friends Jimmy Bacchus, Billy Braithwaite. Dr. Michael Gilkes, Gordon Case and Hewley Harris.
At the time of writing this article, Guyana has a coronavirus death figure of 159. Will that figure increase by the end of 2020? Incidentally, sister commonwealth country Ghana, with a population of 30 million, has suffered just 333 coronavirus fatalities. Guyana with a population of just 785,000 has recorded 159 deaths a week before the year ends. The hope is that with the vaccine now available in the USA and the UK, other countries, including Guyana, will have that lifeline as soon as possible.
HAPPY NEW YEAR 2021.