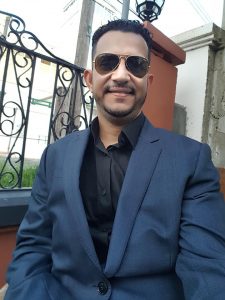 LOCAL comedian Chris Gopaul, who has been producing the popular 'Braddar Show', already has 13 episodes of a new social media show called "Is na joke we mekkin!" but the problem is that he and his team are unable to quite move forward due to lack of sponsorship.
Shut in due to the Novel Coronavirus (COVID-19), and also unemployed, Chris thought that he can perhaps use his time to promote and develop his shows, but he hit a snag when he realised that he doesn't have the kind of support needed to pull off these shows.
Should the team manage to get it off the ground, though, Chris told the Buzz that it will feature the "best of the best" locally with persons like Sean Thompson, Michael 'Credit' Ignatius, Troy Parboo, Sean Budnah, and Aleena Hoalim, among others.
"We are faced with the dilemma of sponsorship because the major companies are backpedalling basically. They're saying they cannot afford to do sponsorship, so it leaves us at a real disadvantage," Chris said.
So far, 13 episodes for the new season have been written and are waiting to be shot.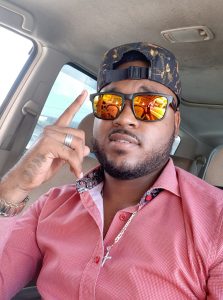 "COVID hit us really hard. Braddar was in Trinidad only last February and were well received. We got to meet Leary Joseph and other heavy hitters in Trinidad. We were scheduled to do shows in Barbados, Jamaica and the US but because of COVID, we've all been inside and unable to do anything.
"Nobody is looking in our direction; not just the comedians, but I am quite certain for the poets, musicians, everybody across the board. Whatever we do, we can do for social media, but in order to get paid, we need some sort of sponsorships," Chris added.
He also strongly believes that larger companies should do more to help their customers bear their burdens.
"I don't know how the regular person makes it, especially those whose salaries were cut in half. Why can't they cut the bills in half to help customers? Even the bank loans. A popular bank decided to grant you a loan to help you pay a loan. How does that work? So they're not really helping you; they're actually pressuring you."
Meanwhile, Chris said Braddar intends to be family-friendly, keeping the jokes light. "This place is really tense right now so it needs some comedy right now. We want to promote Guyana on the international stage."
Braddar is a comedy show that aired on television that seeks to bring awareness to social issues through comedy. It is "something purely Guyanese" that Chris said addresses serious social issues like abuse, suicide and alcoholism.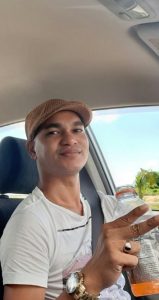 Talking about the show's background, in a previous interview, Chris said Sean Thompson was the one who approached him and suggested that they start up the show.
Gopaul had been planning something similar with Ignatius but never got it started due to busy schedules. Thompson, too, had a similar experience and never got his plans off the ground with Mark 'Chiney Man' Kazim.
Thompson is a video editor/videographer who has been working with popular production companies and who has also co-hosted "The Spot Light", a local talent show. He is also a full-time actor who was a part of plays like Ronald Hollingsworth's "Watch de Ride", Shakespeare's "A Midsummer Night's Dream" and other plays.
Gopaul, on the other hand, loves the stage and has said that he would do anything to promote local talent in Guyana and on the international scene.