A 25-year-old Linden resident, on Tuesday, August 11, 2020, appeared before Principal Magistrate, Judy Latchman, in relation to the fatal accident at Soesdyke Public Road, East Bank Demerara, which claimed the life of his friend.
Shaquille Henry, of Mora Street, Linden, was 'hauled' before the Providence Magistrates' Court for the offence of causing death by dangerous driving.
Henry denied the charge which read that, on August 10, 2020, at Soesdyke Public Road, he drove motor car #HD 1029 in a dangerous manner which resulted in the death of Quamie Dalton, 25, of Block 'C' Ice House Road, Timehri.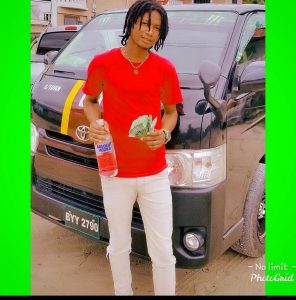 Magistrate Latchman released Henry on 250,000 bail and adjourned the matter until August 31, 2020.
According to reports, on August 10, 2020, Henry was the driver of motor car #HD 1029, while Dalton and Shania Budburgh, 18, of Amelia's Ward, Linden; Melissa Lewis, 20, of Providence; and Rosanna Bobsemple, 27, of Kara Kara, Linden, were passengers in the vehicle.
The Guyana Chronicle was made to understand that, around 02:00 hours, Henry was speeding along the eastern side of Soesdyke Public Road with his four friends in the vehicle, looking for a place to 'hang out.'
It is alleged that Henry, while in the vicinity of the Soesdyke junction, hit a median, which is situated in the centre of the road and lost control of his vehicle.
As a result, the vehicle 'skidded' off the road, collided with a lamp post and 'turned turtle' before coming to a halt.
The vehicle received extensive damage and the passengers were all taken out of the vehicle by the police and public-spirited citizens and placed into another car and rushed to the Diamond Diagnostic Centre.
They were all seen and examined by a doctor on duty. Dalton later died while receiving treatment.
Henry, Budburgh, and Bobsemple were later transferred to the Georgetown Public Hospital Corporation, where they were treated for various injuries such as fractured legs and laceration to the head and about the body.
The motor car driver was subjected to a breathalyser and it showed that he was under the prescribed limit.