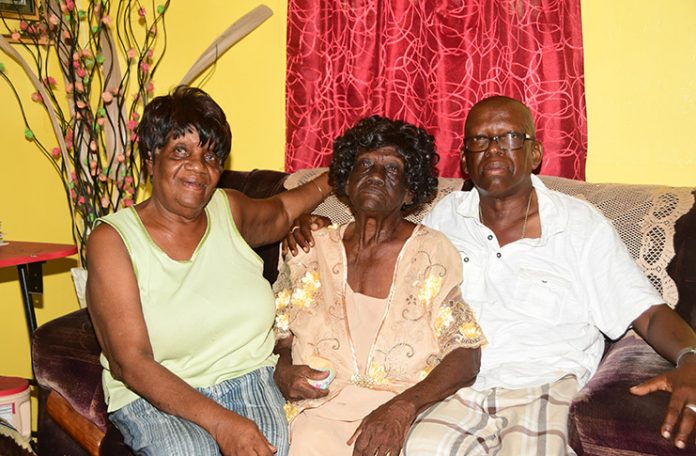 A STRONG and healthy woman who loves ground provisions and soup celebrates her 100 birth anniversary today.
Essielene Eugene Liverpool called 'Doris Michael,' was born on November 14, 1919, at her
Naamryck home address in Parika. 'Doris Michael' is the only surviving sibling for her parents and the first in her family to meet 100.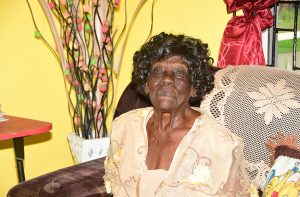 The mother of four, the grandmother of 15 and the great grandmother of 25 is excited for this day; she stated that she is happy to see all of her children, grandchildren and great grands around her for this special day.
'Doris Michael' attended the Hyde Park Congress School and Church in Parika where she live most of her life; she was also a part of the Women Congress rounders team and enjoyed shopping and visiting friends.
Her first daughter Janice Edmonds is currently taking care of her. According to Janice, her mother is a blessing to her and her other siblings and all they do for her is cook and wash. She stated that her mother love to drink soup with ground provisions and rice; she is strong enough to even bathe herself and eat, and she admires her for that.
'Doris Michael' reflecting on her youthful days said that she is the second child for her parents and she spends most of her life in Parika where she was born and was married. She added that she used to work on the farm, help with household chores and take care of the children.
'Doris Michael' is advising young people to walk in the right way, be kind to others, do what is right and stay in church.