HUNDREDS of patrons congregated at the Arthur Chung Convention Centre on Saturday to test out the newly developed 'Coily' mobile application which is geared at helping the natural hair community.
Primary App Developer of the app and Co-Founder of STEM Guyana, Asha Christian, related that this mobile was developed to help the 'curly-haired' in finding the right hair products that would work for their style and texture. Furthermore, she indicated that the application would also allow local businesses to market their services and products in this field. "The app is great because now people will be able to know the different type of products manufactured, be it local or international, and it's nice that we could get everything in one place," said Salon Owner, Leisa Gibson.
Gibson also noted that natural hair products made from coconut oil are manufactured and sold at her salon. With the app, however, she believes that she can market her products to a wider market. "It's like a local Amazon that you could get payments from and everything, so it is excellent," she said.
Similarly, Kimberly Sparman, who also makes hair products from local items, also shared that she believes the app is one which can revolutionise shopping for hair products in Guyana.
"Once you know your hair texture, you would be able to find products suited for you and get information on what would work best for you," Sparman noted. "It makes it easier."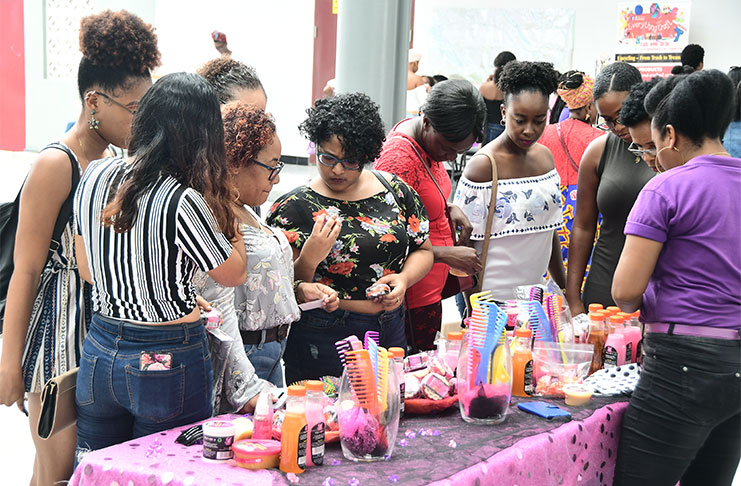 Moreover, the young girl noted that app could eliminate the tedious explaining process when marketing items. Instead, she said it is a 'one-stop-shop' where persons can almost instantly find items that match their hair textures.
"Especially if you're in an outer region area in Guyana, or not around someone that knows about hair, you can simply get all the information you need," she added.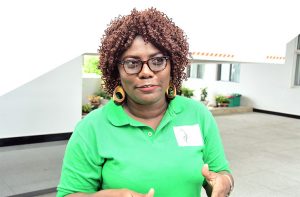 Aside from the vendors, the app was also praised by young persons looking for an easier way to get the right products. The Guyana Chronicle spoke to two young girls, Bryanna McDavid and Rachael Mohanram, who had just downloaded the app and were testing it out for themselves.
"The app was a good idea because finding your hair type and products for your hair, especially natural hair, is very difficult sometimes," McDavid said. The young girl also noted that the app was easy to navigate.
Mohanram, on the other hand, said that it was just "fascinating" navigating through the app and being confronted by applicable information.
At Saturday's event, Christian related that persons would have been able to provide their feedback on the app so that the creative team would be able to make any necessary adjustments to improve the app.