ACCOUNTANTS and Auditors, on Saturday, embraced the concept of being supervised in accordance with the Financial Action Task Force's (FATF's) Anti-Money Laundering and Countering the Financing of Terrorism (AML/CFT) requirements.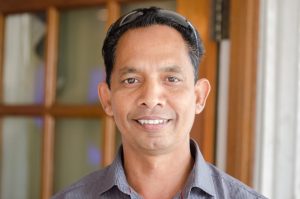 FATF, and its regional counterpart – the Caribbean Financial Action Task Force (CFATF), stipulate that Designated Non-Financial Businesses and Professions (DNFBPs) must be regulated and supervised through an effective monitoring system that would ensure full compliance with AML/CFT standards.
At Cara Lodge, where the AML/CFT National Coordinating Committee engaged scores of accountants and auditors, Chartered Accountant, Ramesh Seebarran, said it is important for accountants to play a more leading role as Guyana prepares for the Fourth Round of Mutual Evaluation set for 2022. He told the Guyana Chronicle that the appointment of a supervisor would ensure that their work as accountants and auditors is in compliance with the law.
Fazal Bacchus, who was among the auditors who attended the training programme, also acknowledged the role of accountants and auditors in the fight to combat money laundering and the financing of terrorism. "I think that we have to take recognition of these laws, and the faster we come on board, it is better for us," Bacchus told the Guyana Chronicle, while endorsing the call for accountants and auditors to be supervised for their compliance with the AML/CFT regime. As an auditor, Bacchus said, he stands committed to the process.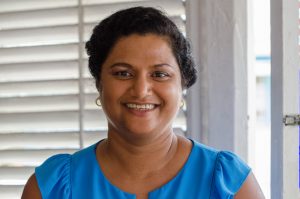 "The Attorney General has already given his commitment so that we could work together, especially on the creation of the supervisory role and the supervisory role is a very important role. I think as a country, we need to have recognition of these laws and it is not something that we should take lightly," he told this newspaper. Bacchus also underscored the importance of having all sectors work collaboratively to combat money laundering and financing of terrorism. The auditor, while applauding the National Coordinating Committee for organising the training, made a pitch for follow-up training sessions.
Saraya Narine, of PKF, Barcellos, Narine and Co., also lauded the move by the National Coordinating Committee to consult with the accountants and auditors. "I am glad that they are involving us from the beginning so we can put preventative measures in place – as you know prevention is better than cure," Narine said.
Attorney General and Minister of Legal Affairs, Basil Williams, while delivering opening remarks, said the FATF Recommendations are intended to prevent DNFBPs and other professionals from assisting criminals or facilitating criminal activities. It was the Attorney General that informed the auditors and accountants of the current need for supervision – a point which was elaborated upon by CFATF Executive Director, Dawne Spicer.
"In Guyana, this sector is not supervised for its compliance with the AML/CFT Act. This represents a significant gap in our AML/CFT regime and if not remedied combatting ML/TF will be an uphill task," the Attorney General told them. It was explained that the country's first National Risk Assessment (NRA) in 2017, revealed that the vulnerability of accountants to be used for ML/TF is very high.
"Accountants are generally perceived to be exposed to ML/TF and they can and have, all over the world, contributed to ML/TF. They are regarded as gate keepers of the financial systems, as they can be used for purposes of facilitating or assisting illicit activities of criminals, including accounting and auditing malpractices," Minister Williams explained.
EXPERTISE OF ACCOUNTANTS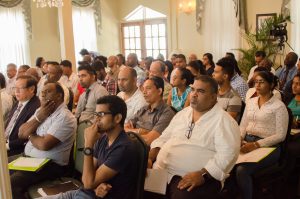 Though this may not be the situation here in Guyana, he said global reports have shown how money launderers use the expertise of accountants to facilitate money laundering through various mechanisms such as transferring funds across several countries, setting up shell companies, and structuring complicated transactions.
In bolstering his point, the Attorney General pointed to six functions performed by accountants that are exploited by money launderers. These include financial and tax advice, company and trust formation, buying or selling of property, performing financial transactions, and gaining introductions to financial institutions.
"Criminals may pose as individuals hoping to minimise their tax liabilities or desiring to place assets out of reach in order to avoid future liabilities," he explained while adding that they may also attempt to confuse or disguise the links between the proceeds of a crime and the perpetrator, through the creation of corporate vehicles or other complex legal arrangements.
The Attorney General said it is therefore important for a supervisor to be appointed for the sector to ensure appropriate measures are in place to suppress the work of money launderers. It was noted too that under the AML/CFT Act, accountants and auditors are named as reporting entities and are required to comply with the obligations under the Act. The consequences of becoming involved in money laundering, whether willingly or not, are severe with penalties ranging all the way from loss of licence to significant fines or even a prison sentence, the Attorney General warned.
CFATF Executive Director, in her presentations, explained how DNFBPs applies to accountants and auditors. Focus was also placed on Guyana's experience under the Third Round of Mutual Evaluation, CFATF experiences, CFATF Members' performances, global network experiences with FATF, and the upcoming 2022 Mutual Evaluation.
On Friday, the AML/CFT National Coordinating Committee engaged lawyers on their obligations as part of a country-wide sensitisation programme that is aligned with the Anti-Money Laundering and Countering the Financing of Terrorism Act, Cap 10:11.