OVER 800 residents from 12 villages are set to benefit from primary healthcare services with the commissioning of a spanking new $14 million health centre at PlegtAnker, East Bank Berbice on Wednesday.
"The President promised a good life and that is what we'll deliver," said Public Health Minister, Volda Lawrence, in remarks at the opening ceremony.
In the past, residents of PlegtAnker and other villages had to travel miles to the New Amsterdam Hospital for medical treatment.
The government, however, believes that no Guyanese must travel more than five kilometres to access healthcare.
"We want to ensure that persons have access to health centres… it must be appropriate to the needs of the community," said Minister Lawrence, adding that health in Guyana is affordable.
The aim of the facility is to be patient-centred and equipped to treat patients, and according to the minister, those conditions were met at the health centre.
She urged persons to utilise the facility and stop depending on traditional home remedies.
"A check-up is important… use the health facility to get a check-up," she urged residents of the community.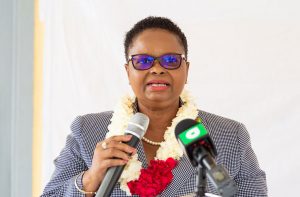 The PlegtAnker Health Centre also offers home care to persons who are incapacitated.
Residents of the community were excited to have the new facility because it released the burden on them to travel miles to access healthcare.
According to statistics, over 300 persons have already accessed healthcare at the facility.
Director of Regional Health Services, Jevaughn Stephen, said it is the first time the community has access to a health centre.
The new facility was constructed in 2017 and furnished in 2018. With the new facility, residents will not have to travel 18 miles to access the nearest health facility.
"If we want to make Health Vision 2020 a reality, which is to ensure that there is universal health coverage, we must start here," said Stephen.
The access to quality healthcare would not only relieve the physical stress but also mitigate financial difficulties facing persons, he said.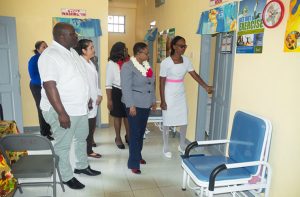 The new facility offers glucose testing, blood pressure testing, testing for chronic diseases, maternal and child health services, among other things.
Food For The Poor (Guyana) is expected to further upgrade the facility with a donation of equipment and other items.