PEOPLE do business for money, but MovieTowne is an initiative intended to do much more than garner profits, said international business tycoon, Derek Chin.
According to the Guyana-born Chairman of Multicinemas Incorporated, when MovieTowne's Turkeyen, East Coast Demerara complex is opened in Guyana, special emphasis will be placed on giving Guyana's film industry the exposure it needs.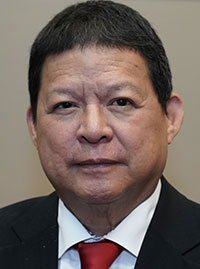 "We will have screens dedicated to showing movies that are made in Guyana, by the people of Guyana," Chin declared.
Even though Guyana's creative arts industry has produced some fascinating movies, they have not enjoyed the kind of exposure being afforded films made in its sister countries such as Trinidad and Tobago. MovieTowne is about creating opportunity, supporting local film producers and giving them the opportunity of exposure.
He said Trinidadian talent was significantly boosted following the establishment of MovieTowne in late 2002.
Over the years, Chin said MovieTowne has been second to none, boasting a massive international following.
With that, playwrights, actors, directors, videographers and many other professionals from the twin-island republic's film industry, have enjoyed tremendous 'big-screen' exposure.
The businessman explained that with Guyana being the basis of his identity, developing the country and exposing the beauty of it to the world, remains paramount.
When it opens in a few months, MovieTowne Guyana will boast of being one of the largest private sector initiatives in recent times.
The multibillion-dollar facility is intended to astonish movie-goers with the magic of world-class cinema.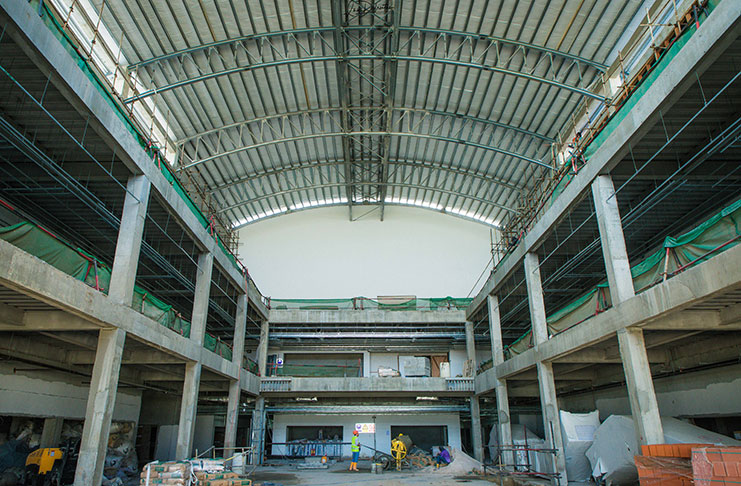 While officials are not ready to let the cat out of the bag just yet, the complex's interior theme is promised to be unlike anything Guyana has ever seen.
"It is going to be spectacular!" Chin, guaranteed.
Previously deemed a "Mecca for movie lovers," construction of the massive entertainment complex is efficiently moving apace.
Despite the challenges, Chin and his team are working tirelessly to execute a spectacular May 2018 opening.
"Guyana will be astonished, I guarantee it," Chin said confidently.