NEW York isn't known as a melting pot for nothing. It's one of the most culturally diverse cities in the world, boasting dozens of under-the-radar ethnic enclaves that go far beyond a basic Chinatown.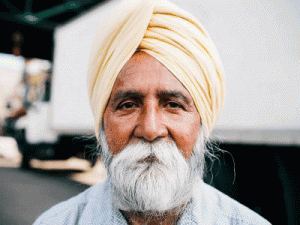 From Brooklyn's Little Odessa to Queens' Little Guyana, here are our favourite ethnic neighbourhoods in NYC.
You might not be able to place Guyana on a map, but it's taken over Richmond Hill. The small country on South America's Caribbean coast, east of Venezuela, has a population that's a colourful mix of South Asian (mostly from east India) and Afro-Caribbean.
New York is home to around 140,000 Guyanese, making them the fifth largest group of immigrants in the city.
Liberty Avenue is Little Guyana's nucleus, featuring saris and spices, roti and rum, as well as businesses like the Little Guyana Bake Shop and The Hibiscus Restaurant & Bar.
K-Town, a highly concentrated strip along Manhattan's West 32nd Street, between Broadway and 5th Avenue, is a slice of Seoul in the city, and officially known as "Korea Way".
It features dozens of Korean restaurants, karaoke clubs, and even 24-hour spas, most of them stacked on top of each other, thanks to the narrow borders of the area.
New York is home to over 140,000 Korean residents (the second largest Korean population in the U.S.), and while they may not all live in Koreatown (many live in Flushing, Queens, another Korean hotspot), they do frequent it enthusiastically, giving the area a super local and authentic vibe.
While there's always a debate as to where the food is better, Flushing or Manhattan, K-Town is steadily gaining a stellar foodie reputation.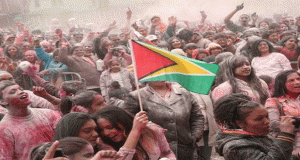 Jackson Heights is incredibly diverse, and it can make you feel like you've been transported to a different country, with every block.
However, India (and Bangladesh and Pakistan) has staked its claim on 74th Street, between Roosevelt and 37th Avenue, where women will shop for jewellery and rich fabrics while wearing colourful saris, and stores are full of Bollywood films and incense.
Like an open-air market, the air is thick with the smell of curries and spices, and the streets are lined with sweet shops, curry houses, and eateries selling fresh curry leaves and chutneys. (Houston Chronicle)