THE new political wagon in town, APNU-AFC, sells itself cheaply as being so saintly in that it has no flaws, but can only see faults with its nemesis the PPP/C.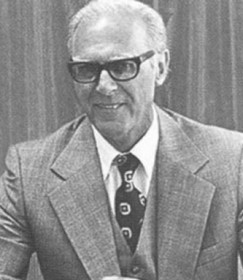 And to put the icing on the cake, it says that it has all the answers for whatever troubles Guyana, notwithstanding the presumed opportunistic nature of its coalition, misplaced anger and misplaced priorities, and no platforms (beliefs, policy choices, ambitions, and their impact on the nation).
APNU-AFC, a new political body, or perhaps not so new as it is the PNC in a different clothing, may be a fading novelty that will wear off in the weeks ahead, as befalls all novelties whose freshness is temporary.And the PNC executive had to approve APNU-AFC coalition to make it happen; otherwise, there would have been no APNU-AFC coalition. And so, it is the PNC Executive that drives APNU-AFC coalition.
The PNC sees this coalition as its best chance to return to political office as was the case of its exploitation of its short-lived coalition partner United Force (UF) under Mr. Peter Stanislaus D'Aguiar to form a government in 1964. Having then fortified its illegal political base to go it alone, the PNC unceremoniously annihilated the UF in the 1968 general election.
If this historical trend with the PNC still holds, the AFC will face decimation once it has outlived its usefulness for the PNC (APNU)/APNU (PNC). In this sense, the AFC 's slogan for its coalition with APNU as right now, just because it invokes Dr. Cheddi Jagan's early attempts at PPP-PNC coalitionin 1955, then from 1962 through 1964,and his subsequent attempts, has to be opportunistic and deceptive.
I see some people do not like me to refer to APNU-AFC coalition as opportunistic and deceptive. Their concerns have a basis in public perceptions and not substantive arguments and evidence. I made this reference because the AFC sees its coalition as a parallel to Dr. Jagan's bold attempts at merging the PPP and the PNC and asserting that if it were right then, then the coalition is right now.
However, in the case of 1964, Jagan lost out because of Mr. Forbes Burnham's written rejection of further communication with Jagan on the coalition matter and, indeed, also because of the British and American imperialist's support for Burnham to form the next government. Of course, this was the period of the Cold War and the West's obsession to stop communism from spreading around the globe.
And the talk about if Burnham were not there in 1964, there would have been another Burnham, is not based on evidentiary logic and is a simplistic over-generalization, as the possibility existed that perhaps another person with different personal constructs might have seen things differently and done things differently. In post-Independence attempts at PPP-PNC coalition, it should be clear that Burnham had no interest in a coalition because his illegal political machinery was firmly institutionalized, ensuring no threat to his political power base; and so Mrs. Janet Jagan's assertion of mistrust in the coalition negotiation then was certainly not the major reason for the end of coalition talks. Besides, it is the PNC and Burnham's latent rejection of coalitions with the PPP that now makes any coalition with the PNC suspect, and indeed opportunistic and deceptive. Consider what happened to the UF.
Now let me look at the matter of misplaced anger and misplaced priorities. APNU-AFC, as a novelty for a political party, brightly shows its misplaced anger against former President Bharrat Jagdeo. I say 'misplaced anger' because APNU-AFC's focus should be on their platforms for Guyana and the impact of those platforms for the nation, and not personally on Jagdeo, as he is not running for political office.
First of all, APNU-AFC unsuccessfully tried to reprimand Jagdeo because he branded the APNU-AFC as the first to start the racist talk; you will recall that this year, at Babu John, Jagdeo referred to the AFC leadership as saying that it can bring 11% of the Indian vote to APNU as if it had some transport over Indian people, and that in previous elections, African activists, amid African drumming, called out African voters to vote out the coolies. Jagdeo reported what he garnered from the media as evidence of who commenced the racist talk.
Second of all, APNU-AFCdevoutly displayed its misplaced anger and misplaced priorities when its shadow Finance Minister called on Jagdeo to talk about his record. Jagdeo at a recent press conference referred to Greenidge as the most unaccountable Minister of Finance in Guyana's history, where he presided over an economy not creditworthy, an economy with the largest external debt, and with no government audit between 1983 and 1992; these are facts. However, Greenidge, like the rest of APNU-AFC, shows misplaced anger and misplaced priorities in his rhetorical response to Jagdeo, when he should tell the nation what APNU-AFC's economic and financial plans and their impact for Guyana are; and not to provide mere sound bites on policies for economic and financial development.
On the question of APNU-AFC's platforms, the Guyanese people know nothing and may have learnt nothing as to how the platforms will impact the nation. For instance, inequality is growing worldwide and has touched Guyana too. What policy choices to reduce this inequality does the coalition have to share with the nation? Especially with a new coalition as a political party, long before elections, people want to know what the coalition stands for.
And just a few weeks before elections, APNU-AFC has no platforms for the public to consume. People want to know whether there is compatibility in APNU-AFC leaders' strategic beliefs. People want to know what single issues are different between AFC and APNU. People want to know whether APNU-AFC is a mere electoral alliance. People want to know of strategic ideological and distributional issues between APNU and AFC. People want to know its joint electoral strategy and office benefits. People want to know about policy differences between APNU and AFC. People want to know whether differences in the sizes of APNU and AFC matter.APNU-AFC looks shabby without this information on its platforms, notwithstanding the concerns on its presumed opportunistic nature and misplaced priorities.