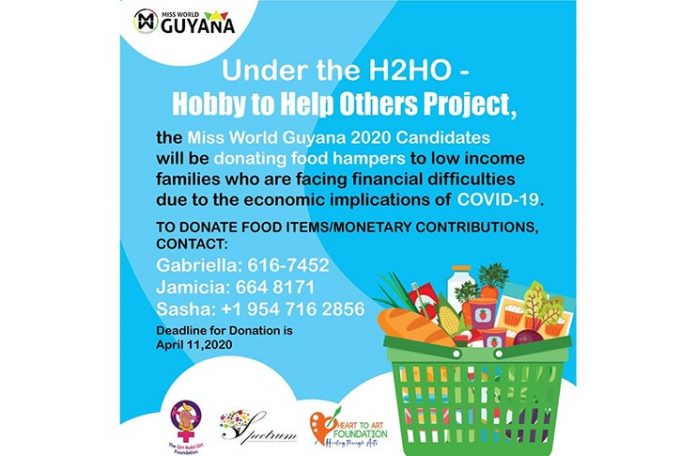 Pageantry has transcended from being a beauty platform to a platform that empowers and unite women to advocate for a cause.
The Miss World competition is one that focuses on purpose and aids in producing global humanitarians. Proving this to be a fact, the Miss World Guyana 2020 delegates have made helping others their hobby.
Under their H2HO (Hobby2HelpOthers) project, that candidates are in the process of executing projects assist persons in society.
With all that is happening across the globe with COVID-19, it is safe to conclude that many people are suffering. Apart from keeping safe, persons igniting their humanitarian flame and respond to those in dire need at this time is also important.
As such, the candidates are soliciting donations of food items to prepare hampers to give to persons who are at home and facing difficulties and unable to adequately feed their families.
Additionally, recognising the homeless too as part of society, the candidates are seeking support in donating face masks and sanitisers to those on the streets, as they too are vulnerable and need the resources to protect themselves from this deadly virus.
If you are interested in donating, you can contact any of the numbers listed on posters.