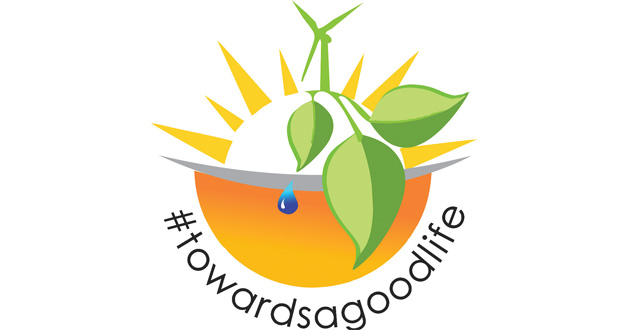 By Melina Harris
I ARRIVED back in Guyana on April 1, 2019, following a trip back home for Mashramani in February earlier in the year. It might have come as a shock to my family and friends in London, but for quite some time I had wanted to return to Guyana on a more permanent basis. Before then, I visited often, but the timing was never right. This time however, I had booked a one-way ticket and shipped over most of my belongings. I planned to stay for the long haul. Like many of my friends in London, I finally decided to move back 'home.'
When my family emigrated to London in the summer of 2000, I made an unexpected exit from school, much to the surprise of many of my friends, family and classmates. But according to old Guyanese folklore, a family migrating must never under any circumstances share the details of their impending departure with anyone outside the immediate family, lest the family be subjected to some unfortunate mishappening in the interim period preceding their departure. So my family and I left a day or two after making the announcement in school.
Growing up in London was definitely an adjustment, but at 10 years old, I had already had a strong sense of identity. Having been raised in a multi-ethnic family, I was quite sure of whom I was, at least within the Guyanese context. But in London, I quickly realised that there was no room for anyone in the 'in-between'; there was either black or white, or; black and white. Race and ethnicity were quite dichotomous. I never shied away from the deep, existential questions and that determination led to an early education in African history. For the coming years, this would be my focus; my African ancestry.
By the time I started my master's degree at SOAS (the School of Oriental and African Studies, University of London), I was well versed in African history and many of my friends who were 'black' were Africans who were living and studying in London. Certainly, none of the Africans I knew were poverty stricken; it was most definitely the opposite.
I had East African friends from Djibouti, Eritrea, Kenya and Uganda. They all came from wealthy, prominent families and most of them spent many of their early years at English boarding schools and studied at the best English universities. My West African friends were mainly Nigerian and Ghanaian and they too, mostly came from very wealthy families. They were also in London to study and then to go back home once they had finished.
After university, many of my African friends stayed in London for a couple of years to complete their training in various disciplines such as Law, Engineering, Medicine and the Sciences. Then the plan was to return home and contribute to their respective societies.
This was the way it had always been. I always admired their strong sense of culture, identity and their love and commitment to their home countries. We always had spirited discussions about the imperialist Europeans and the African image that had been emblazoned on our minds by the said imperialists. We always grappled with reclaiming African discourse and being able to truly show the world what Africa really is all about. For us, those was the rich cultures, ethnicities, tribes, languages and vast, abundant natural wealth of the mother land.
Last year in 2019, Ghana hosted what they termed as the 'Year of Return' where African descendants who live in the diaspora went back home where they were welcomed with open arms by their kin. The 2019 Year of Return was a landmark, historical and spiritual experience for all those who were able to make the trip.
Ghana is a modern, economic African powerhouse with metropolitan cities, universities and thriving industries. Many of the Ghanaians with whom I studied and worked maintained close ties to their country, if they haven't moved back permanently just yet. The ones who have moved back home are happy that they did. They are building businesses, working with the government and contributing to the growth of the Ghanaian economy and legacy.
I see a similar trend taking place in Guyana. Just recently, Sharmin Prince, a Trauma and Moral Injury specialist, who migrated to the U.S. in 1999, returned to Guyana to share her expertise on suicide prevention. She hosted a workshop which saw 25 persons gaining a SafeTALK certification centred on suicide-prevention strategies.
A first-of-its-kind and a much-needed course in Guyana. Similarly, recent graduates of the University of the Southern Caribbean; Sherry Ann Hinds, Abidemi Simon and Latoya Benn, created the Safe Place for Youth Organisation, to help deter young people from taking up a life of crime. There are many other stories such as these unfolding in Guyana.
Throughout my professional career, I've always had the desire to use my skills, experience and knowledge to help others. I do not believe there is any joy in making great strides forward if others are to be forgotten and left behind. This is perhaps the best answer I can give to the most common question I have been asked since moving back to Guyana: "Why would you want to come back here?" My response is always very simple, "why not?" Our great nation is on the precipice of immense change and I believe it is the duty of young Guyanese at home and in the diaspora to steer the tides of these changes.
I have travelled all over the world and have met young, talented Guyanese living, working and thriving in the most obscure places. Guyanese are always bright stars at the top of the academic totem everywhere and it is a shame that Guyana is not benefitting from our collective talents, skills and experiences.
We cannot continue to allow the old ways of greed, corruption and nepotism to dictate the future of this nation. We must move beyond bipartisan politics and divisive propaganda to create unity in a nation as beautiful and diverse as ours.
I am committed to using this platform to trigger discourse around our growing pains and also to celebrate our great strides forward. I would encourage any young forward-thinking Guyanese to step forward and claim your rightful place in our society; we must build this nation together.
To those in the diaspora, I believe now more than ever, there are opportunities to make a real difference in Guyana, so I strongly encourage anyone who is considering moving back home to take a leap of faith.