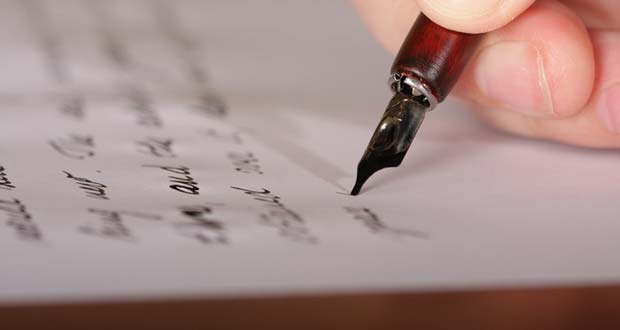 Dear Editor,
WHO in their right mind would not want to know why 25,000 persons have not yet uplifted their identification cards (IDs) since 2008? This is not normal behaviour for so many people and for so many years to have not found it convenient to uplift this very important piece of document.
It is clearly said that the ID card is not only for voting, but it is a very useful and convenient document to walk around with. Other than being used as a form of identification by the holder for the purpose of voting at elections, it has been foundto be very useful for many other transactions. It must be said that a person's passport may also be used for the same purposes, however, many people in Guyana find the use of a National ID Card more convenient, while some may even think that it is much safer to walk around with too.
The fact is that the National Identification Card facilitates easy transactions at any bank in Guyana; allow a person to get their Taxpayer Identification Number (TIN); used when applying for a driver's licence and even your passport. Also, the ID Card is used when applying for a Loan; a police clearance certificate; also transacting business at any of the Post Offices around Guyana, which includes carrying out transactions specifically related with the monthly old age pensions. Additionally, the ID Card facilitates the carrying out of transactions associated with the National Insurance Scheme (NIS), as well as for arranging hire purchase transactions.
Now, after all the above explanations that may not even be the full representation of the use of the ID Card, why would 25,000 people in a country with just over 700,000 persons, not want to pick up such a major piece of identification? And the fact is that this is just a percentage of the 700,000- plus, who would have registered and thus due to uplift these ID cards.
PLAUSIBLE REASONS
"The chances are that there are some people who may have come in, got registered and left and never came back; the chances are that we have people who have died and we had put a call out and that number came down," said Mr. Vincent Alexander, APNU+AFC Commissioner on a recent interview with Mr. Mark Benschop.
Mr. Alexander added that GECOM is now making every effort once more, writing the people, publishing their names in all of the country's newspapers for 21 days – and the 21 days would commence this weekend, simultaneously with the publication of the list in all the newspapers, as well as the letters that are to be dispatched to those who have not uplifted. The publications will also be on the GECOM's website. He also noted that GECOM would be posting these names – not just in alphabetical order, but also by regions and also by Electoral Divisions.
Mr. Alexander said that there is a significant number of people from Region Nine, in the Rupununi, who are now turning up to uplift their ID Cards. He, however, said that the efforts now being put in place is in an attempt to call out the people to uplift their cards. He added that the response would help to inform GECOM on the next step.
He iterated that his disposition is that there is need for a list that is "as clean as possible", since based on previous experiences with a list that needs cleansing, such a list could be, "manipulated and fraudulently used," when some people whose names are on the list do not turn up, which causes him to advocate for a clean list.
PHANTOMS
It is therefore going to be a very interesting time for the people of Guyana to see what the end result of this exercise would reveal. Mr. Alexander stopped short of blaming any particular person or organisation; he and his GECOM team prefers to make every effort to dispel thoughts of plans for voter fraud or any such thing at this time. He already stated that some from the Rupununi are coming forward, while the list has been reduced, possibly by a couple of thousands in their initial attempts.
None of us in this beautiful country of Guyana would like to have an election that is marred by confusion and unacceptable events. We are a country of six races but one people, one nation and one destiny. I would therefore like to urge that we be real and faithful to this land of our birth. Everyone who is entitled to vote should get that chance, but if there are phantoms; unreal people, ghosts in our midst, let us get the rid of them. No one that I know has ever had a good experience with what they deemed to be a ghost; it can be an evil thing.
Regards,
Margaret Burke