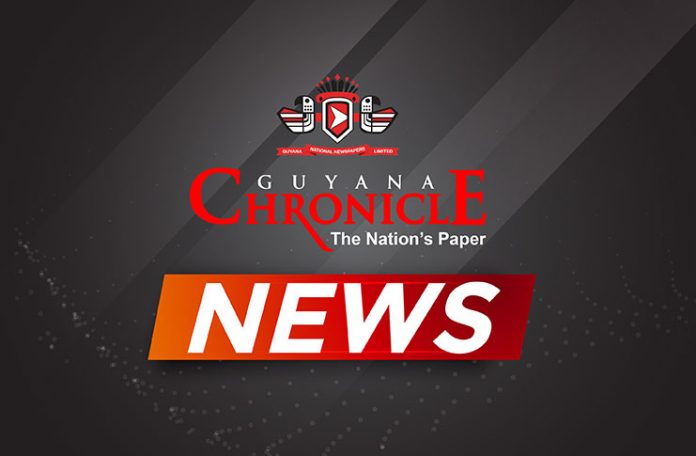 – after union accepts 7% increase
THE hundreds of workers attached to the BOSAI Minerals Group Guyana (BMGG), who on Wednesday, down tools in protest against the company's six per cent offer, have returned to work after being advised by their union, that a proposal of a seven per cent increase for two years was accepted.
On Thursday, operation in the East Montgomery Mines was in full swing as well as operation in the Mackenzie Plant.
General Secretary of the National Association of Agricultural, Commercial and Industrial Employees (NAACIE), Dawshan Nagasar, related that the union accepted the proposal and the strike was officially called off.
Workers were hoping to receive a nine per cent increase in wages and salaries but would have accepted anything about 6.5 per cent. Nagasar said he is happy that the union was able to represent the workers and that the company responded favourably and that the workers are satisfied.
He said the seven per cent increase is the highest in the country at present and commended the management of BOSAI for listening to their workers, obeying the law and ensuring that an incremental increase was given since 2007.
Speaking to this newspaper, one worker said he is happy to be working at BOSAI and believes the company is going above and beyond to ensure workers are remunerated decently and that Lindeners continue to benefit from employment opportunities.
Meanwhile, in an invited comment, General Secretary of the Guyana Bauxite and General Workers' Union (GB&GWU), Lincoln Lewis, commended both BOSAI and NAACIE for staying at the table, until an amicable decision was reached.
While he hopes the same fate would have been realised in GB&GWU's negotiation with RUSAL, this does not seem to be the case.
RUSAL is proposing a three per cent increase and is not shifting its position. While GB&GWU is calling for negotiations to move to conciliation, Lewis believes that even that would not solve the issue and the matter will have to move to arbitration. He is calling on the government to intervene in the situation.
When comparing the way BOSAI dealt with the situation, Lewis said, "They are two different cultures, the Chinese treat their staff differently….the Russians will start off on a position and will fight you to the end. While NAACIE and Bosai remained at the table until they have arrived at a decision, RUSAL doesn't behave like that, they would break it off and walk away like a 10-year-old child."
Lewis said that RUSAL pays far below wages and salaries compared to BOSAI and it is unfortunate that a worker would be working an heavy-duty machine in Linden to dig bauxite and the another would be doing the very same thing is Kurubuka Mines and there is a huge discrepancy in their wages. Fighting equity in workers' wages is on GB&GWU list of priorities.
Similar sentiments are being expressed by RUSAL workers who continue to complain that their fight for betterment seems to be going nowhere. They too are making comparisons with BOSAI and are even willing to accept the 6.5 per cent, BOSAI workers were rejecting.
"Alongside with the bauxite company, BOSAI, three per cent is nothing. Because BOSAI rate is far over our own and we are in the interior location, whereas BOSAI is actually in a town where most of the workers go home to their family when we have to wait 14 days," BCGI Union Branch Secretary, Leslie Junor related.