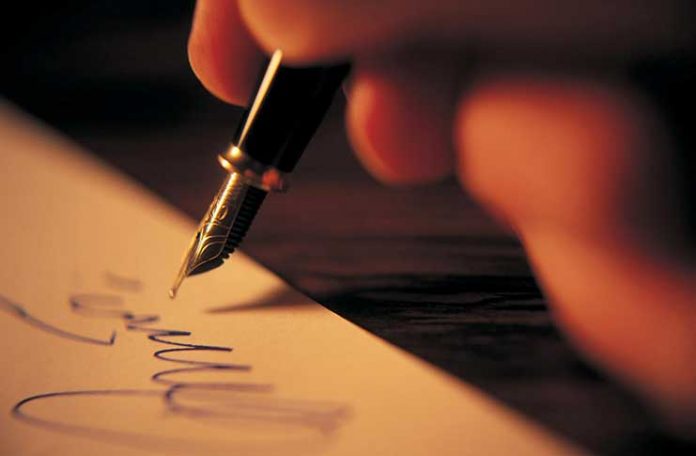 Dear Editor
SEAN Ori – is that his real name? Maybe. However, if it is, then his latest piece of absolute miasmic garbage can only cause those who know him, the objective and clear-minded ones, to heap on him dismissive laughter and advise that he visit a psychiatrist.
Editor, I respect individuals' rights to whatever their points of view; but the kind, such as Ori's "APNU+AFC afraid to face electorate," can only be described as a reflection of a comprehensive liar, or a mentally ailing mind. The fact is that, whichever the two – it must be exposed and shown no mercy because of the great falsities intended. For I declare, without any compunction, that I am an implacable foe against lies for political mileage, since its potential for subversion of the truth, and damage to national reality, can have untold consequences. It is against this background that I now respond to Ori's deceptions, lies and attempt at misinformation.
Beginning with the dangerous lie, that the coalition is afraid to face the poll, has to be the view of a dangerous mindset, a mischief-maker, and a politically bunkered person. For why would the current government avoid/be afraid of the polls, once it becomes constitutionally due in 2020, or even in the instance if the Caribbean Court of Justice (CCJ) overturns the Guyana Court of Appeal decision?
Of course, its four-year-in-government performance, in terms of what it has achieved for the socio-economic rehabilitation and advancement of the nation and its peoples, is testimony to its performance that has impacted the lives of thousands of Guyanese in hundreds of communities throughout Guyana. And this is even in locales that are PPP/C supported. Ori must be reminded, that the government is in no way a ''bit confused as to why people are not rushing to congratulate them," as he was bold to contend in asinine fashion. Its satisfaction lies in the public declarations of citizens, reporting the relief to their lives, by solving of their particular problems.
This government never came to office for political vaudevilles. It was elected to serve the people, and its daily programme of governance, inclusive of the "Bringing the Government to the People", illustrates why it has had no such time for evil ends such as being vindictive to critics and opponents alike; plotting mischief and slandering perceived opponents in the state-owned media, as was practised by the PPP/C administration.
The current initiative has continued to reveal why this country was never able to fulfil its rich potential under PPP/C rule, despite the latter's access to so much financial and other resources, which it shamelessly pillaged in what is now infamously known as the episode of the criminal state. One notes that Ori attempts to deny such wholesale corruption, existing as part of the former administration, by questioning about the evidence to support such a contention. I can only say that one does not dignify such barefaced and dishonest denial by a citizen, who apparently supports such high state criminality committed by a government.
This administration is about finding solutions to the problems that had made for gross disaffection and dissatisfaction, particularly among the working class — the category of citizens which the PPP/C has always claimed to love, but which suffered criminal neglect. It is a many-sided task, gigantic in scope, which is about restoring belief in those neglected citizens, and hope in a country that their children and grandchildren must inherit for future living.
It is every government's duty to work towards improving the lives of its citizens; and there have been many commendations from those whose daily lives have been impacted by the good efforts of the coalition. And what better example has this been, than through the current cabinet initiative that has brought relief even to PPP/C communities. Surely, this must have been too much of a discomfort and fear for the Sean Oris of Guyana, who continue to see their devious slate of wicked denial and racism being taken down by practical results which continue to make Guyana a better place for all.
Finally, Ori should be reminded that his former government was not about job- creation, or about the empowerment of especially our young people for gainful employment. The fact that there had been a 45% unemployment rate speaks of an administration that catered only for their cronies, family and friends. One need not emphasise the numerous empowerment programmes that have begun to materially benefit thousands, inclusive of women. Such an initiative has also been extended to those sugar communities, to which the criminally selfish political ends of the PPP/C had caused so much suffering. In fact, Ori, if he has testicular fortitude and any semblance of moral decency, should go to Freedom House and demand an account of PPP/C administrative policies of the once national giant named SUGAR.
Regards
Carla Mendonca