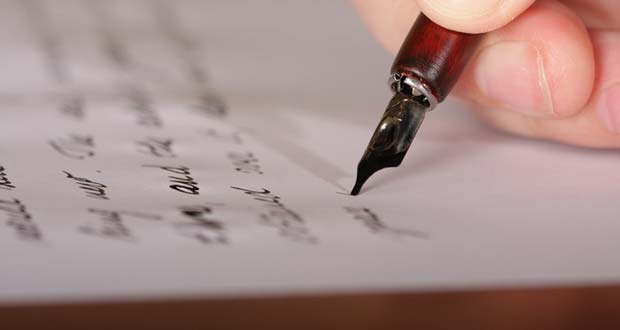 Dear Editor
I AM always flabbergasted and stand amazed when the opposition leader speaks on matters of corruption.
It was the PPP administration that epitomised and embraced all aspects of corruption. The opposition's "maximum" leader holds a weekly press conference and rants about everything under the sun to garner attention and relevance, but deliberately forgets to address the insurmountable corrupt practices of the PPP under his dictatorial reign, as well as his predecessor, over whom he held overwhelming influence. There is irrefutable evidence which shows that the PPP crafted situations which cradled nepotism where he (Jagdeo) and his cohorts benefited at the expense of the nation.
Mr. Editor, of the plethora of examples to choose for this piece, I direct our attention to the grand Amaila Falls hydro project. This project was the brainchild of the Norwegians, who saw it fitting to reward Guyana for keeping our virgin rainforest intact by promising a grant of US$80 Million as equity towards the project. This project was intended to further reduce carbon emissions by replacing the oil- fuelled generators used by Guyana Power and Light.
The power-obsessed opposition leader and his PPP gang selected the Amaila Falls, located in the Potaro-Siparuni Region Eight. Mr.Editor, it was clear that no feasibility study was done aforetime, as the Amaila Falls, which was supposed to supply the nation with 165 megawatts of electricity and save Guyana millions of US dollars, had numerous dry spells and droughts dating back to the 1990s. The original cost of the proposed hydroelectric facility was US$350 Million, but kept growing until it reached US860 million. For some unexplained reason, the price for this signature and supposed to be transformative project was double what it cost in other parts of the world for similar projects. After allegedly flouting numerous procurement procedures, Makeshwar "Fip" Motilall, a person who evidence reveals owned a "Poojah Store" which sold Indian garments and a grocery store in Miami, Florida, was awarded this gargantuan, ground-breaking contract to build this nation's first mega hydro electric plant under the then PPP administration.
However, due to mounting pressure from David Granger and the then APNU+AFC opposition, and a feasibility study which proved that "Fip's" company Synergy Holdings lacked capital and expertise for the project, "Fip" Motilall could no longer build the hydro-electric plant. The Kaehne Consulting Ltd of Vancouver, Canada, who completed the feasibility report, concluded: "With due respect to Synergy, it is obvious that this corporate entity does not have the financial or technical capability or the project development experience to develop the Amaila project."
The irony of this situation is that this feasibility report, which was completed by an independent consulting firm (Kaehne Consulting Ltd of Vancouver, Canada) in June, 2002, was not in favour of Synergy Holdings Inc.( "Fip" Motilal's company), yet still the PPP kept "Fip" Motilall on board as the grand architect of this venture. Why would they venture to do this to our taxpayers and their supporters?
"Fip" then sold his licence to build the Amalia Falls Hydro Electric Plant to Sithe Global which is a part of the Blackstone Venture Capital group, for a whopping US$12 Million. This grocery and poojah store operator and his PPP cohorts, made US$12 million for doing absolutely nothing but merely selling the rights to build a national asset to a foreign entity. This is how this corrupt PPP dealt with their supporters and taxpayers' money. Additionally, Mr. Editor, "Fip" then secured another gargantuan deal with the PPP gang again! After allegedly flouting several procurement procedures yet again, the PPP gang proceeded to award the poojah and grocery vendor, "Fip Motilall," a US15.4 million contract to build the road to the Amaila Falls.
Thankfully, the entire project was reviewed and halted by the David Granger APNU+AFC administration, because of the potentially unbearable financial burden that Guyanese citizens would have been required to shoulder as a result of the loans incurred for this project.
Jagdeo's actions as usual leave more questions than answers. Did they flout procurement laws and procedures to engineer a situation, whereby "Fip," due to his known incompetence, would have to eventually sell his licence to build the Amaila Falls hydroelectric plant, so that everyone involved could be easily compensated ( easily get a kickback) later on? That's the burning question. Would the opposition leader or any in his PPP gang provide answers to the Guyanese people?
Note also, that "Fip" walked away from all of this a very rich man. " Fip," the poojah and grocery vendor from Miami who never built a dog kennel, easily gained USD12 Million from selling the rights to build the Amaila Falls to Sithe Global and he also received US$5.8 million in advance from the former PPP administration for partial completion of the road to Amaila falls before his contract was terminated.
The PPP corruption series cannot be explained in one piece, it's too much for your entire newspaper pages. In conclusion, I maintain that Guyana under the David Granger-led coalition government is better equipped to continue serving this nation for the benefit of all Guyanese. We must never allow ourselves to forget that most evil, wicked and corrupt PPP administration.
Regards
Jermaine Figueira
Member of Parliament
Region 10