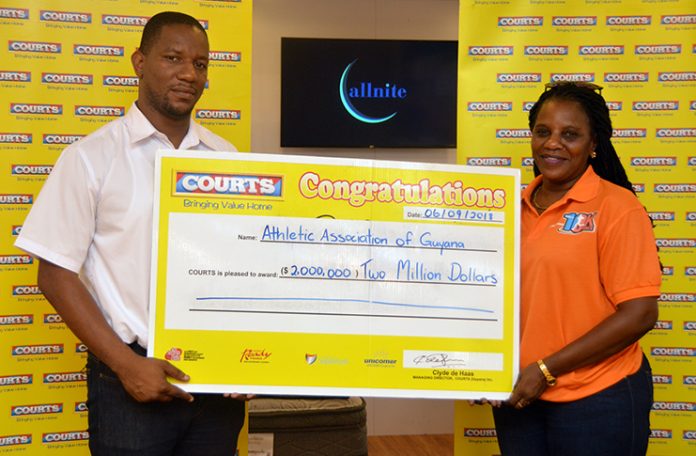 COURTS Guyana Inc., in collaboration with the Athletics Association of Guyana (AAG), will host its eighth annual COURTS 10K Road Race as the event continues to grow and garner support from athletes, gyms and other health enthusiasts from around the country.
The race will be held on September 30, and will pedal off from the COURTS Main Street Store at 06:00hrs.
The event, which is now a part of the AAG calendar, sees some clubs, athletes and gyms participate every year, with COURTS annually having the largest 10K race in Guyana.
In total, the company is investing in excess of $2M in this year's race to ensure the success of the event as the company is proud of the growth it has seen throughout the years.
"A year without the COURTS 10K in Guyana is unimaginable," Aubrey Hutson, president of the AAG stated. According to Hutson, the COURTS 10K is a staple in Guyana's track and field and this year, he's happy that the company is investing more, since it reflects the growth of the event.
The COURTS 10K is open to runners in the juniors, seniors and masters categories for both males and females and COURTS will be handing over $1.5M in cash, prizes and trophies.
The race will start and end at the company's Main Street headquarters.
A 3K event will be held simultaneously for the company's staff members and the first- to third-place winners (both male and female staff members) will be awarded with cash prizes and trophies.
Pernell Cummings, COURTS Guyana Inc. Marketing Manager, said, "COURTS is proud to be able to continue to host this event every year and make good on its commitment to sports in Guyana."