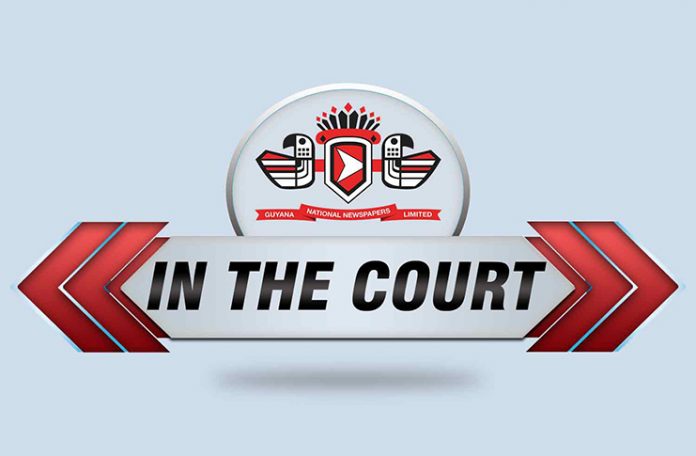 FOLLOWING a minibus accident which claimed the life of a 43-year-old man as he was crossing the Covent Garden Public Road, East Bank Demerara, the 33-year-old bus driver on Friday appeared before Chief Magistrate Ann McLennan.
Jamal Lowe, who is employed with Guyana Gold Fields and lives at Farm, EBD pleaded not guilty to the death by dangerous driving charge when it was read to him.
Particulars of the charge allege that Lowe, on August 8, 2018 at Covent Garden, EBD drove minibus, BVV 2848 in a dangerous manner which resulted in the death of Franklyn Dover of First Street, Bartica, Region Seven.
During an application for bail by Lowe's attorney, Clevaun Humphrey told the court that his client was the father of two and was the sole breadwinner for his family.
The lawyer further told the court that his client was not driving fast on the day in question and even took the injured man to seek medical attention.
Police Prosecutor Vivian Adolph objected to bail on the grounds that the defendant might tamper with the witness in the matter.
At the end, the Chief Magistrate overruled the prosecution's objections and released Lowe on $600,000 bail. His driver's licence was suspended and he was ordered to report every Friday at the Providence Police Station. The matter was adjourned until August 28.
According to a police release, the driver of the minibus had said he was proceeding along the Covent Garden Public Road when the pedestrian reportedly ran across the road from west to east and collided with the front right side of his bus.
As a result of the impact, the pedestrian received multiple injuries and was rushed to the Diamond Diagnostic Centre in an unconscious state, but was subsequently transferred to the GPHC where he died while receiving medical attention.