THREE men were Wednesday morning captured by the police with loot after they robbed a supermarket located on the Grove, East Bank Demerara, Public Road.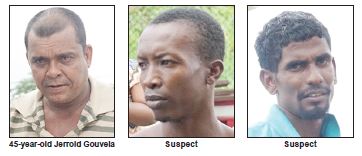 The men gained entry to the business premises via the back entrance of the property and through a window where they removed the grill work sometime around 04:00hrs on Wednesday. According to reports, the Chinese nationals who operate the supermarket were asleep at the time, but their security guard who was stationed outside of the building, heard movements and voices inside the store and telephoned the police who responded promptly.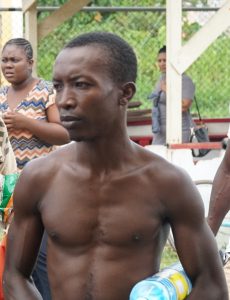 However, before the police arrived at the location, the men had by then tied up the security guard and took away his mobile phone. Reports are that the guard could not have made contact with the operators of the supermarket who were in the upper flat of the building, as he had no communication contact with them. Added to that, there is also a language barrier between himself and his employer.
Speaking with the Guyana Chronicle, Commander of 'A' Division, Assistant Commissioner of Police Leslie James DSM, indicated that his ranks received the call about the robbery sometime around 04:30hrs. He said that the entire ordeal was caught on the CCTV surveillance setup inside of the store and that is expected to be used to prosecute the suspects. Those arrested are: 27-year-old Ryan Banister of Sea Dam, Herstelling; 33-year-old Roy Smith of Sea Dam, Herstelling and 45-year -old Jerrold Gouveia of Covent Garden also on the East Bank of Demerara. The police are of the view that Gouveia was the mastermind behind the crime.
Among other things, the police recovered a handgun, a small amount of cash which was
taken from the store and a quantity of phone cards and some documents, which belong to owners of the establishment. Banister told the police that a .38 revolver which was found in their possession belongs to him. The serial number for the weapon was also intact. All three of the men are said to be unemployed, according to what the police have been able to gather. The police are processing the men for court.