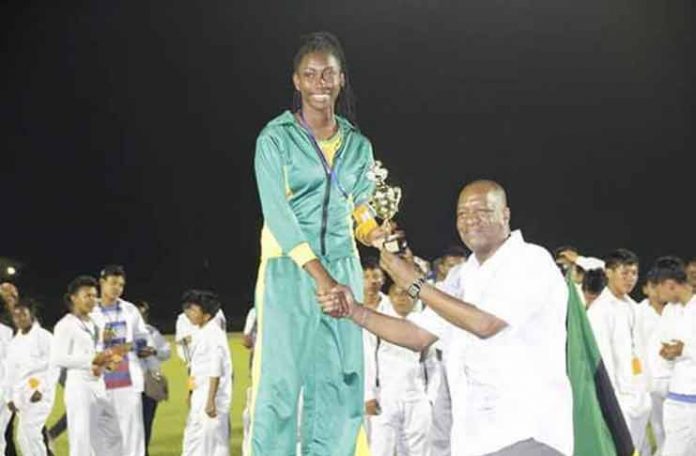 – family appeals to public for help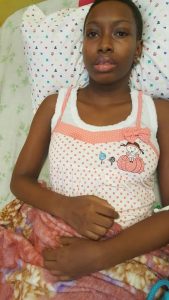 A 15-year-old triple gold medalist at the National Schools Championships and her family are appealing to the public for assistance as she battles a brain tumor that has left her bedridden for the past three months.
The once budding all-round athlete, Beyonce Ross, of Rose Hall Town and a fourth form student of Lower Corentyne Secondary is unable to perform the simplest of task and can hardly speak.
With every passing day, her condition worsens and the family is at their wits end on how and what next to do since, from all indications, she would need treatment overseas to recover.
When Guyana Chronicle visited the family on Saturday afternoon, Ross's
mother Yonette Clarke was sitting at her bedside looking helplessly at her only daughter and youngest of her five children as she slept.
As she looked up and realised this reporter had visited, she quickly wiped the tears streaming down her cheeks and offered a sober welcome.
Despite putting on a brave face, the look of helplessness could not be removed from her eyes and voice as Clarke began to explain how her daughter, who once aimed to represent Guyana at the Olympics, is now uncertain if she would make it through the week alive.
"She started complaining of headaches and vomited a lot sometime in February and we carry her to the doctors, but they said it had to be a stomach virus and give her some treatment. She did not feel better, so we carry her to another doctor who said it was food poisoning. Still she did not feel better, so we went to several other doctors in Berbice and they recommend we take her to Georgetown to see a stomach specialist who said she had ulcers and put her on a 10-day treatment and send her home," the mother related.
She said during the 10-day treatment, Ross's condition worsened, the headache became more unbearable as did the nausea.
She was returned to the stomach specialist who immediately recommended a MRI to be done on the child. Upon viewing the result, the doctor referred her to a neurosurgeon.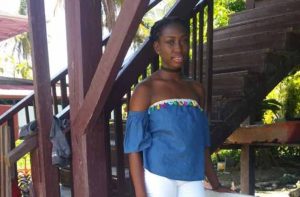 "When the doctor looked at the MRI results and told me to see the neurosurgeon, I know it had to be something serious and when we go in to see Dr. Dukie, I nearly pass out when he tell we she had a brain tumor and that it had a buildup of fluids that needed urgent surgery to drain the fluids. He explained the tumor was located in the centre of the brain and the removal could not be done here in Guyana," Clarke said.
The mother explained that a shunt was done in March to drain the fluids and later in the month, after a review with Dr. Ivor Crandon from Jamaica, a biopsy was done and the results are due on Monday.
In the meantime, Ross has been travelling weekly from the Corentyne to Georgetown for checkups which not only take a toll on her health but also her family's finances.
The family is seeking assistance and advice on the way forward, since they do not know what the next step is or whom to turn to for help.
"She was a jovial and active child and it's sad to see her; she has deteriorated rapidly… every day that goes by we are hoping what the next day will be like, what's gonna happen tomorrow?  We really need some medical help for her in terms of getting about, knowing where and how we can access help for her," Clarke pleaded.
Persons desirous of assisting Ross can
contact her mother on 683-6106 or 337-4456.