The singer who wants a change in the Guyanese response to local artistes
LOCAL singer, Abel Stokes, wants to develop his talent to the point where he can change the 'Guyanese response' to performances by local artistes.
He told The Buzz that he finds it weird that Guyanese go all out for foreign performers but sit still when their very own are on the stage.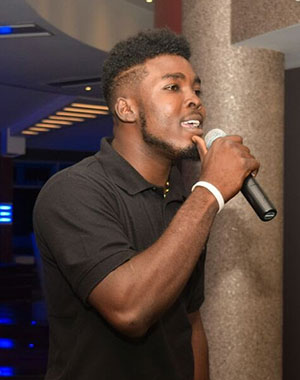 At a show here which featured Trinidadian Soca Singer Machel Montano, Abel recalled how the artiste didn't even begin his performance as yet when the crowd started shouting; quite the opposite response was received by another local artiste who was on stage doing his best.
That's why, Abel believes, many more individuals with talent are holding themselves back from coming forward in the industry. "But I believe I can change that," he said.
With his focus on bettering his talent, Abel, 23, is studying musical engineering with the National School of Music.
Born and raised in Buxton, on the East Coast Demerara, to parents Lorraine Williams and Desmond Stokes, Abel had no idea what career path he wanted to pursue.
Having attended Buxton Nursery and Primary schools and Bladen Hall Multilateral Secondary, he worked for three years in Suriname, operating the band saw (cutting trees).
Working in an interior location and not having many entertainment options, Abel recalled that he would play guitar in his room and others would hear and ask him to perform for them. "My parents are Rastafarians and I grew up as a 'Rasta', so music was a part of us. My father is a singer; he does a little chanting as you might call it. So music was in me," Stokes said.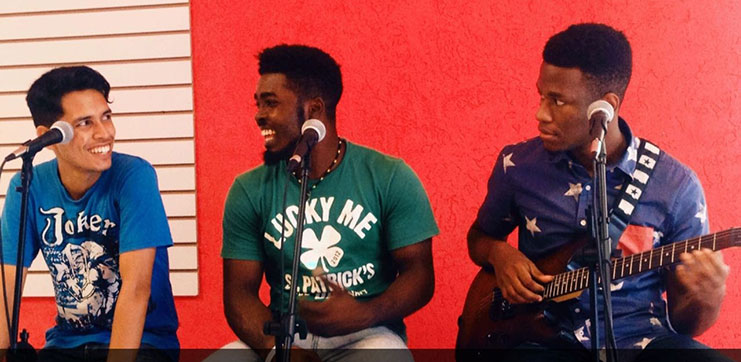 Abel is self-taught in three instruments: the piano, bass and guitar. After leaving his job in Suriname, he decided to come home and pursue music.
He formed a band called ACED last year and three of its members, including him, have joined the Giftland Mall MAXX Band.
Speaking about ACED, Abel said: "It's all about young men being creative," adding, "We did a few weddings but lately, we've been focused on the MAXX Band."