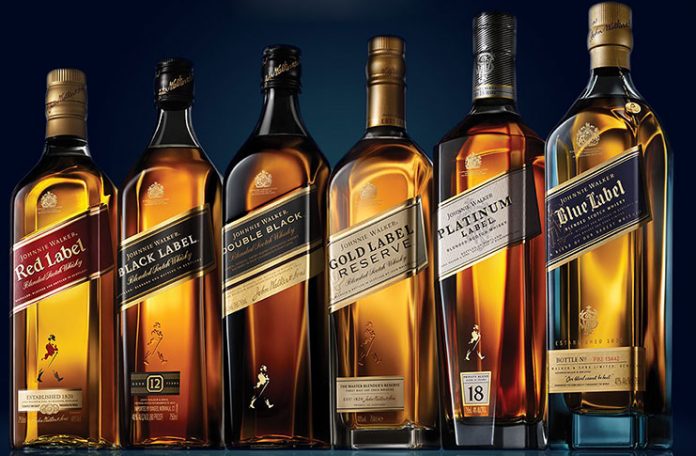 — 39 cases in all; said they were for police's Old Year's Night party
LESS than three months after being given the responsibility to head the SWAT (Special Weapons and Tactics) unit, Deputy Superintendent of Police Motie Dookie could find himself being asked to 'walk' from the Guyana Police Force after he was on Saturday busted with 30 cases of smuggled Johnny Walker Whiskey.
Up to last evening, he was being held at the Whim Police Station where ranks were preparing to hand him over to Customs enforcement officers.
The bust took place at a road block which was set up along the Corentyne Coast in the vicinity of the Whim Police Station and which was headed by a police Lance Corporal whose name was given as "William".
The Guyana Chronicle was informed that the officer was driving motor van GPP 7399 when he encountered the roadblock.
Dookie reportedly told his juniors that the alcohol was "for police to drink at the old Year's Night Ball" which is slated for this evening at Eve Leary.
Knowing the prevalence of smuggled items being ferried along the Corentyne coast, the ranks asked their superior to produce documentation for the items which he had in his vehicle, but he failed to do so.
A check also confirmed that the alcohol was not the property of the Guyana Police Force. The senior officer was invited into the station where he was promptly detained and senior officers informed of the development.
Dookie was assigned the top job at the SWAT unit in October of this year after the then head of the unit was robbed of a force- issued weapon and several other items during a carjacking. He and a female companion were "breezing out" on the Georgetown seawall at the time.
Shortly after Dookie was given the opportunity to head the unit, the SWAT unit in an operation which hinged on intelligence- gathering, successfully apprehended prison escapee Royden Williams in West Coast Berbice.
A few years ago, Dookie, who was then a cadet officer, was stripped of his rank after he stopped an associate of a senior government functionary. He was however reinstated to his original rank after challenging in the High Court, the decision to demote him. The court had found that his demotion was unlawful.