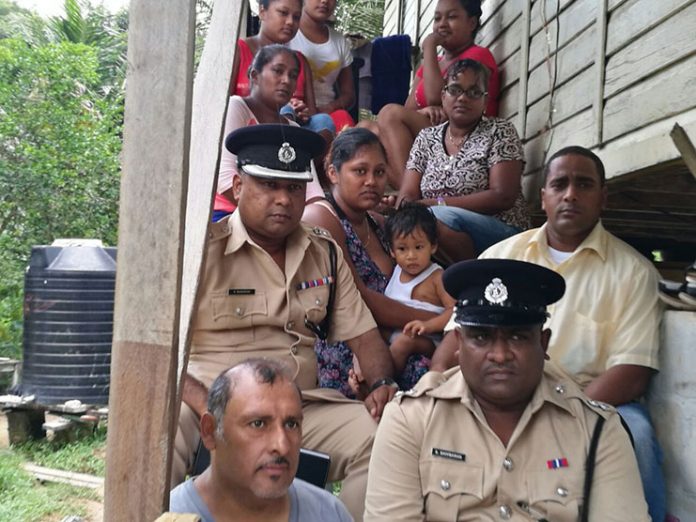 A police corporal drowned Monday night while on river patrol with two other ranks in a boat that sank in Ekereku River, Cuyuni-Mazaruni, Region Seven.
Dead is Belgrave Bartholomew, 39, of Rupununi, Lethem. When contacted, Divisional Commander, Senior Superintendent Ravindradat Budhram, said that the three ranks were on patrol at 20:30hrs when their boat sank. Two of the ranks swam to shore while the corporal did not make it to the shore. His body surfaced on Tuesday. A postmortem is expected to be done this week.
The commander said that he and Assistant Superintendent, Kamraj Shivbarran, along with civilians visited some of the police corporal's relatives in Itabali, Cuyuni-Mazaruni and held a prayer session after expressing their support and condolences. Superintendent Budhram said the corporal who had 21 years of service will be missed as he was a dedicated worker who had discipline and loved his job.