WITH losses of earnings and the incurring of medical and funeral expenses, coupled with the costs borne by the State for health care, accidents are a strain on families, and are a heavy public health burden on the State.From media reports, the majority of victims are from low-income families, who have no option than to seek treatment at the Georgetown Public Hospital or at a public hospital nearest to them.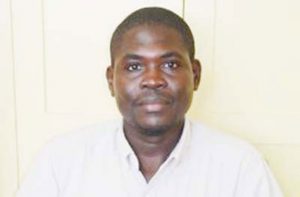 Treatment at private hospitals is expensive. The Guyana Chronicle was unable to confirm the average sum spent annually by the State to treat injuries from accidents, but was informed that the amount spent at the Georgetown Public Hospital alone in this regard is about $100M.
Accidents are largely avoidable, thus a portion of the significant amount of public funds allocated for treatment can be allocated to other critical areas of the health sector, if drivers exercise caution on the roadways.
As of October 16, the Guyana Police Force has already recorded 105 deaths by accident, a 14 per cent increase from the 92 registered during the corresponding period last year. But encouragingly, for the same period, serious accidents dipped 14 per cent to 277, from 322 in 2015; while minor accidents also declined to 394, from 403 last year.
Though there is a noted outcry at the loss of lives and injuries as a result of accidents, the losses in monetary terms are hardly ever mentioned. In 2004, Dr. Gowkaran Budhu, in a Road Safety Study for the Ministry of Public Works and Communication, put the estimated cost of death per accident at US$60,000 and injuries at US$7500. He arrived at these estimates taking into consideration medical costs for injuries, emergency service costs, vocational rehabilitation costs, market productivity costs, household productivity costs, insurance administrative costs, workplace costs, legal court costs, premature funeral costs, travel delay costs, and property damage costs.
The Senior Project Engineer of the Maintenance, Traffic and Safety Department of the Ministry of Public Infrastructure, Mr. Kester Hinds, told the Guyana Chronicle that over the past 12 years, estimates for injuries and damage have not changed much, but the estimated cost for death has climbed significantly.
He pointed out that using the cost-determinant factors identified in Dr. Budhu's study, the current estimates being used for Guyana and other countries in the region have been put at US$200,000. From this sum, using a conversion rate of US$1 = Gy$205, times US$200,000 times 105, the estimate cost of death by accident as at October 16 this year amounts to $4.3B.
The estimated cost of severe injuries is put at $425.8M using this method of calculation, and when added to the estimated cost for deaths by accident, the estimated losses, not taking into consideration minor accidents, top $4.7B.
This is more than the combined sum of $3.6B allocated by Government in the 2016 health budget, to be spent on health facilities and to tackle communicable and non-communicable diseases. It is 72 per cent of the amount allocated ($6.5B) for the purchase of drugs and related consumable medical supplies, and is 24 per cent of the total sum ($19B) allocated in the 2016 health budget.
Given the number of accidents; the amount of persons maimed, amputated and disabled; and the deep emotional stress that is a feature of accidents, road accidents have been deemed a major public health concern.
SERIOUS HEALTH PANDEMIC
According to President David Granger, the problem is a serious human, social, economic, and health pandemic in Guyana.
"Road deaths reduce the skills available for national development; cause distress, and also result in financial destitution. Fatalities and injuries result in a high cost on society, reduce human productivity, and increase health care costs," he said in a message published in the 2016 Guyana National Road Safety Council Magazine, volume one.
These sentiments reverberate with many, among whom are Bibi Sukram, 45, of Bush Lot, Berbice; and Uttamkumar Isurdeen, 31, a former teacher, rice mill supervisor and construction worker from the Essequibo Coast.
Sukram, a mother of five, has been a widow for the past six years. On October 29, 2010, her husband Chetram Raphael perished at Number 19 Village, Corentyne, Berbice in a horrific accident that claimed the lives of 13.
Raphael was at the time on his way to visit his son who was a patient at the New Amsterdam Hospital.
The incident, the widow told the Guyana Chronicle, has thrown her life into poverty, and it has since been a struggle to provide for her children.
Her eldest child is now 17 years old and the youngest is 12, but all were minors at the time that they lost their father.
Previously a housewife, Sukram now ekes out a living as a domestic worker and fish vendor, and cannot afford to send all her children to school.
WORRIED ABOUT FUTURE
With tears in her eyes, she laments about their future.
"It is really hard on me. Me want the best for them; me want them to do good in life, but me can't do more than me ah do. Me nah know what will happen, but me ah try with them. Me struggle real hard to get by. Me ah ask anyone who can help to help me. When yuh poor, yuh have no justice in this country," she cried, pointing out that the driver involved in the accident is a free man and is driving again.
Isurdeen, a father of one, is being cared for by his wife Kumawattie Ramkoomar. He has been confined to a wheelchair for the past six years, having suffered spinal injuries when the bus he was travelling in got involved in an accident on the Success Public Road, East Coast Demerara.
The young disabled father told the Guyana Chronicle that he is very disheartened at being unable to financially contribute to his family's welfare.
"I want to live a normal life. I want to work and earn an income to support my family. I want to go to the barber shop and cut my hair, and to play Lotto," he said.
More recently, four-year-old Ambeka Trotman Providence was killed on Sherriff Street; while siblings Tina Halley, seven, and 10-month-old Marvin Halley lost their lives at Blankenburg, West Coast Demerara. Ramesh Rampat, 23, and Richard Ramnarine, 45, lost their lives in a fatal accident at Corentyne, Berbice; as did Dillon Linton, who perished in a smash-up on Regent Street, Georgetown.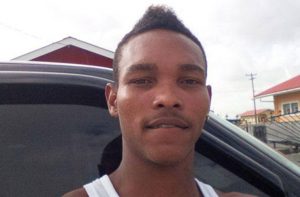 According to the World Health Organization's (WHO) Global Status Report on Road Safety 2015, Guyana is among the CARICOM nations that have recorded high road fatalities.
With an estimated road-traffic death rate of 17.4 per 100,000, Guyana is behind Belize with a rate of 24.4, Suriname with a rate of 19.1, and St Lucia with a rate of 18.1.
Guyana's road network spans some 1,912 miles (3,116 kilometres) in total length, and according to the Guyana National Road Safety Council Chairman Dennis Pompey, on average, 95 per cent of Guyanese are on the road at one time or the other, since the roads are the main source of commute.
Road traffic accidents are reportedly the seventh leading cause of death in Guyana. It is the number one cause of death of persons aged between five years and 14 years, and is the number two cause of death of persons aged between 15 years and 24 years.
LAWLESSNESS
According to Pompey, a lawless public transportation system; road users who are under the influence of alcohol and other substances; engineering road design deficiencies; inadequate financing for road safety activities, and the need for more legislative reforms are among the challenges facing the country, and they continue to give rise to road accidents and road fatalities.
Over the years, Guyana has approved legislation to tackle speeding and drinking and driving, and has made mandatory the wearing of helmets and seatbelts in a bid to beat back road accidents.
Public Infrastructure Minister David Patterson had also indicated that that ministry has embarked on a number of measures, including the installation of traffic signals, traffic signs, road markings, highway lights, pedestrian sidewalks, safety barriers and guardrails to minimise accidents.
"In the near future, pedestrian overpasses and bridges, traffic signals and crash cushions will be installed on sections of one of the most travelled roadways," he said, pointing out that: "We at the Ministry of Public Infrastructure have long recognised that a change in driving attitude is a necessity, and therefore we are aiding as much as possible to improve driver-education."
From 2000 to 2015, some 2,332 persons have died as a result of accidents, with the majority being pedestrians (842); followed by pedal cyclists (362) and motorcyclists (298). The chief cause of death is speeding.
Of the 96 fatal accidents as at October 16 this year, 14 were caused by drunk drivers and 50 by speeding.
"If we don't harness this situation that is developing, the prognosis is (that) we are likely to have 120 accidents at the end of 2016, with 132 deaths — which is something we really can't accept," acting Police Commissioner David Ramnarine said at the launch of Operation Safeway in September.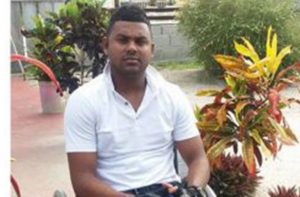 Since the launch of this operation, more than 2000 persons have been charged for speeding, and more than 500 for driving under the influence.
Globally, 1.2 million die from road-traffic crashes every year, and between 20 and 50 million suffer injuries, the WHO says. Global Road Safety Partnership put the global annual cost at between US$64B and US$100B, and some reports suggest that it has outstripped developmental assistance in low and middle-income countries.
Public Health Minister Dr. George Norton has noted that since road accidents are a leading cause of death for persons aged between 21 and 40, Guyana's socio-economic health is adversely affected.
The Ministry of Public Health has been working with the Pan American Health Organisation (PAHO) and the National Road Safety Council to intensify road safety awareness.
For Sukram and Isurdeen, the burden of grief, incapacitation, loss of income, poverty, and the financial burden on the State's health-care system can be avoided if all road users would see the wisdom in complying with road traffic laws and regulations of Guyana.