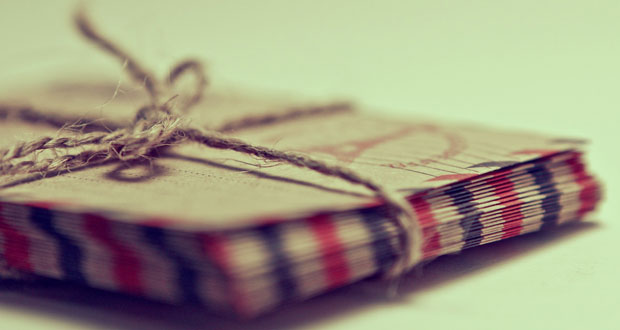 Fellow Guyanese,
As we approach Election Day 2015, I wish to share some thoughts which will hopefully guide you into making the right decision at the polls.
This election is not about the PPP/C or APNU or even the AFC. It's not about Donald Ramotar nor David Granger. This election is about you, your children, and generations yet to come.
The choice you make on May 11 will determine whether Guyana continues to progress and prosper as a nation, or whether we allow selfish, power-driven politicians to divide us again using race and ethnicity.
On May 11, you will determine the quality of life you and your loved ones will have moving forward. You will either vote for the continuation of democracy, or you will condemn our nation and fellow citizens to the dictatorship of military rule. The choice is clear and obvious, so don't feel pressured.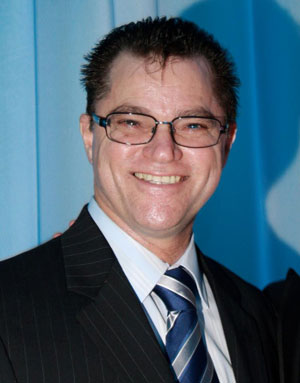 I am aware that it may be dangerous for you to openly show support now for the PPP/C and I'm not asking you to do so. But when you're in the polling booth alone, with just your conscience to guide you, I urge you to do the right thing and put Guyana first.
Politicians running for public office must earn your vote. It is no longer acceptable to assume that, because a candidate may be of the same ethnicity as you, they have your best interest at heart. Politicians lie: They tell you things you want to hear; make promises they cannot keep; and portray themselves better than the others…that's how they hope to win your vote. Your job is to separate the truth from the lies, and to choose the political party with the most credibility and experience to get the job done.
This is not as difficult as it appears. Most politicians and the political party they represent have a history of failures or accomplishments which cannot be denied. Today, everything a public figure does can be seen in the press, on television, or on the internet almost instantaneously as in the case of former Minister of Health, Dr. Bheri Ramsaran.
But it is also fair to compare the period of PNC rule to that of the PPP/C, because all of the leading players in the APNU have served under the PNC during the worst economic disaster in our nation's history.
Those who fail to remember the past, are condemned to repeat it (George Santayana). The track record of a candidate or political party will enable you to form an opinion on their ability to deliver the promises they make on the political platform and in the party's manifesto.
This is what you must be guided by. Anyone can make promises; how realistic those promises can be converted to reality, must be carefully examined. It is common for a candidate to promise to reduce your taxes, raise salaries, reduce crime, end corruption, create jobs and end poverty.
But who can actually deliver on those promises will have to have had, or played a vital role in an administration with a track record of getting things done; and a leader with the credibility and leadership skills to make it happen. It is not good enough for you to be told by a political party that they will deliver the best education and health care system in the country if elected, they must tell you how they will accomplish that. How many more trained teachers, nurses and doctors will be employed; how many more schools, health clinics and hospitals will be built; what after-school programmes will be implemented to keep our youths focused, off drugs and out of trouble; and most importantly, where will the money come from to achieve these objectives. How will they make up the shortfall in revenue if taxes are cut and benefits are increased?
When one examines the PPP/C manifesto, one sees a detailed blueprint for the direction President Donald Ramotar wants to take this country. The PPP/C has a proud and proven track record of nation building and improving the lives of ordinary Guyanese. Since 1992, they have completely rebuilt the nation's infrastructure and economy that was totally destroyed by the PNC. Guyanese are better off today because of the prudent policies and sound management of our nation's resources. Do you want to give this up to put the APNU-AFC in office who has no economic plan ready to implement, but promised to have one ready in the first 100 days? I don't think so.
This is no time for 'on-the-job' training.
The PPP/C Administration has done tremendously well when one considers that the combined Opposition APNU and AFC misused their one-seat majority in Parliament to cut $21B from the national budget in 2012; $31B in 2013 and $37.4B in 2014, a total of $89.4 billion during President Ramotar's term in office.
Among the casualties of the Joint Opposition budget cuts were: The Amaila Falls Hydropower Project; the Specialty Hospital; upgrading of Regional and District Hospitals, including those in Port Kaituma, Kwakwani, Linden and Bartica, and the Eye Surgery Operating Room at Linden. They cut the Amerindian Development Fund and other Amerindian Programmes such as ATVs, tractors and solar panels. They cut the funding for the Cheddi Jagan International Airport (CJIA) modernisation project; Civil Aviation; and money to improve Hinterland Airstrips.
The cutting of $89.4 billion was unconscionable and clearly anti-development. Have you any idea how much more Guyana could have developed had the APNU-AFC not used you as collateral damage to spite the PPP/C Administration?
Ask yourself just one question: What has David Granger or Khemraj Ramjattan done to improve the quality of your life, or those in your community that voted APNU-AFC last election? And please don't use the lame excuse that they're not in Government. Politics is mastering the art of compromise… Either could have gone to the President and offer to support one of his pet projects in return for the Government building one of their pet projects in their constituency. It would have been a win-win situation for both the Government and the Opposition. But Granger and Ramjattan are both determined not to support development of any kind under the PPP/C even if it means cutting projects from the budget that would provide jobs; reduced your electricity bills; modernise our country; and provide opportunities that would have made life a lot easier for all of us.
By their own admission, the APNU-AFC has no plan, no vision, and they certainly have no hope of defeating the PPP/C at the polls. But we need you onboard if we're to build our beloved Guyana as one nation, one people. With so much at stake, I urge you again to put Guyana first. Let us put an end to racial politics and send a strong message to the APNU and AFC Members of Parliament, that the next time you put them there, you expect them to find common ground with their colleagues in Government to advance progress and development for all Guyanese. Our nation simply cannot afford another obstructionist 'do-nothing' Opposition in Parliament that is determined to impede progress. I therefore urge you to return the PPP/C with a clear mandate to govern and implement those projects that were torpedoed by the 10th Parliament.
Guyana needs the Amaila Falls Hydropower; the Specialty Hospital; a new international airport; a surfaced road to Brazil; a new bridge across the Demerara River; a deep water harbour in Berbice and a bridge linking us to Suriname. These are some of the advancing transformational infrastructure planned to benefit our entire nation. You must agree that under the PPP/C, Guyana has progressed by leaps and bounds. On May 11, I simply ask that you vote for progress to continue. May God continue to bless Guyana!
HARRY GILL