BUSINESSMAN Barry Dataram and his 19-year-old common law wife Anjanie Budnarine; carpenter Trevor Gouveia of Best Village, WCD; and labourer Komal Charran, 20, of Lot 265 Bell West, WBD, all pleaded not guilty to trafficking in more than 129 kg cocaine when they appeared yesterday before Chief Magistrate Priya Sewnarine-Beharry.Assistant Superintendent of Police (ASP) Stephen Telford told the court that on Thursday, April 16, at Lot 661 Fourth Avenue, Block X Diamond, East Bank Demerara, the four accused had in their possession 129.230 kilogrammes of cocaine for the purpose of trafficking.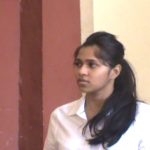 The prosecutor said that Dataram and Budnarine share a common-law relationship and reside at the Diamond address mentioned in the charge. Dataram, he noted, is Guyanese by birth, but has obtained US citizenship.
He added that the other two accused, Gouveia and Charran, are Dataram's friends.
The court heard that, on the day in question, ranks from the Customs Anti-Narcotics Unit (CANU) went to the home of Dataram, where all four defendants were gathered, and conducted a search that unearthed the illicit drug. The defendants were arrested and charged with the offence.
The prosecutor requested that none of the defendants be granted bail, because investigations are still incomplete. He further urged the court to take into consideration the quantity of drugs found.
Attorney-at-law Mr. Glenn Hanoman disputed the address of Dataram and Budnarine. He said Dataram resides at Vriesland, just beyond Patentia village, West Bank Demerara; and Budnarine lives at Lot 79 Patentia Housing Scheme, which neighbours Dataram's village.
Defence counsel said the house in which CANU allegedly found the drug is accessible to multiple persons, all of whom have keys to the place, but they have not been, and are not, charged.
Hanoman said Budnarine was with her eleven-month-old son at the time she was arrested, since she had taken the child to see his father. The lawyer said there are numerous persons who can attest to when Budnarine had left her home.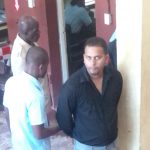 Counsel said he was aware that the courts do not grant bail for charges of the nature of which Budnarine had been charged, unless special reasons are given to satisfy the court.
Counsel said Dataram had been passing through the courts frequently, and had suffered a lot at the hands of the prosecution, who had been trying to secure a conviction against Dataram.
Counsel requested bail for Budnarine, pleading that she has no relatives close by to take care of her young child, who is still breastfeeding.
Prosecutor Telford objected on the grounds that, if bail is granted, the accused persons may not return for their trial, since there are other charges likely to be laid against them.
Hanoman said he would not sit and listen to the prosecutor saying it is likely that other charges would be laid. He questioned why those charges could not be laid now. He brought to the court's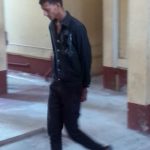 attention that his clients had been arrested since Thursday last, but the CANU did not bring them to court on Friday, but today.
The lawyer informed the court that about four or five times Dataram has been released prior to these accusations. He added that Dataram had been mistreated and detained beyond the stipulated 72 hrs, and now the prosecution is saying that other charges are likely to be laid.
He questioned what is there to stop the CANU from taking 100 bricks from another matter and planting it in this matter. He further requested that the evidence be properly photographed, so that the defence does not have to worry about pages being torn out.
The prosecution's objections were nevertheless upheld, and the defendants were remanded. The matter has been adjourned to May 7.