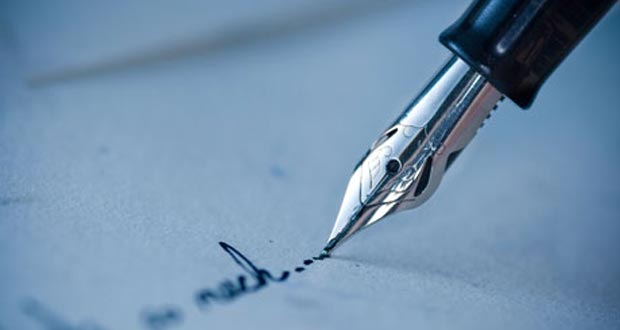 AS Guyanese attempt to recover from devastation of the flood and to grapple with preparations for the upcoming festive season, we hope that everyone would be each other's keeper and do whatever it takes in the event of observing any signs of suicidal mindset.
Please do not dismiss any such signs and please do not say it's not your business because we all have the responsibility to save lives and we should do for others what we would want them to do for us.
It has been noted that suicidal behaviour escalates during festive seasons and so The Caribbean Voice appeals to all and sundry to be on the alert as you go about your daily routines. Also, please do remember that regardless of the problem, and no matter how things seem bleak, suicide is not the answer.
In this respect we must emphasise that no one should take for granted any behaviour that is remotely different from the usual or the regular. And please do not make assumptions about or dismiss such behaviour. Instead, if it's not what it should or could be, take action and get help. Let your actions be proven wrong but the life of a loved one remains safe than to do nothing based on assumptions and then become a 'suicide survivor'.
We urge all to please also pay attention to families that have already suffered at least one suicide as copycatting, also called the 'Whether Effect' or suicide contagion, is very much a significant issue.
Meanwhile, The Caribbean Voice strongly supports the suggestion that the recent 73 social work graduates from the University of Guyana, be placed in schools. This would also be in keeping with our proposal to the Hon. Minister of Education, which she endorsed at a meeting TCV held with Minister Priya Manickchand.
Thirdly, The Caribbean Voice continues to be puzzled by the continuing proliferation of talk shops held by the Ministry of Health, in relation to mental health. Surely, by now everyone knows exactly what needs to be done? Thus, rather than talk the mental health strategy (programme) to death, should the ministry not spearhead the actual formalising of the programme and its ASAP implementation, in collaboration with all possible stakeholders? This can begin with the draft, apparently now completed, being made available to the public, including stakeholders, for discussion and input.
Fourthly, it is imperative that the Ministry of Agriculture act to restrict the easy access to agri-poisons. Perhaps the Sri Lankan model can be analysed to consider its applicability, as is or in some modified form, to Guyana. This is what is done in villages in Sri Lanka:
1. Sale, of highly toxic pesticides, is restricted and this has indeed led to a reduction in suicides.
2. Individual lockable boxes for storing pesticides have been introduced in farming households. Essentially this is a safe storage area in the village, a building, where farmers have individual boxes to store their pesticides. Access to the building is controlled by a village elder, and farmers can get their pesticides between 7am to 7pm.
3. A lot of awareness training about pesticides and suicide has been done and is continual. In fact, selected individuals have been identified for villagers to turn to or report any problems or concerns.
Meanwhile, we call on all Mashramani participants, especially parades, floats and artistes, to find ways of incorporating social issues into their presentations. The Caribbean Voice and its strategic partners stand willing to provide slogans, if necessary. At the same time, with election campaigning seemingly in the air, we appeal to all political parties to include social issues on their campaign platforms and to be proactive in both stipulating their policies as well as in providing information about what can be done and urging people to become involved in addressing these issues.
Also, The Caribbean Voice is proposing a pre-Mash nation-wide, anti-violence candlelight vigil, the evening before. The fact is that suicide, domestic and child abuse, incest and rape, alcoholism and drug addiction, teenage pregnancy and dysfunctional relationships are all acts of violence against self or others.
So the candle light vigil aims to focus on all these social pathologies and to embrace as many organisations and entities as possible, including government agencies and ministries; women's, youth and sports organisations; religious and educational institutions including churches, mandirs and mosques; political parties, community based organisations and NGOs and all else. The idea is to have a candle light vigil in every community and every village and each vigil can select its own focus and include inter-faith prayers for peace and non-violence.
Thus, TCV appeals to all and sundry, to join this effort. In the upcoming weeks more information would be forthcoming. Meanwhile please feel free to contact us on Facebook at 'The Suicide Epidemic', via email at caribvoice@aol.com, NCarter2@ecommunity.com or bibiahamad1@hotmail.com or call Bibi Ahamad at 621-6111 or 223-2637.
Finally, we regularly see posts stating 'we have to do' this, that or the other, but the posters are not generally among those who 'do'. In effect it would seem that they don't consider themselves as part of the solution. If this is the case with you we urge you to remember Mahatma Gandhi's admonition to 'be the change you want to see'. The other problematic is that far too few people and entities operate in the mental health arena in Guyana to impact individually, yet there is a great deal of reluctance to work collectively. The Caribbean Voice implores a collective and collaborative approach as the best way to impact positive change. Please touch base with us or other entities and join forces to create the necessary impact.
THE CARIBBEAN VOICE