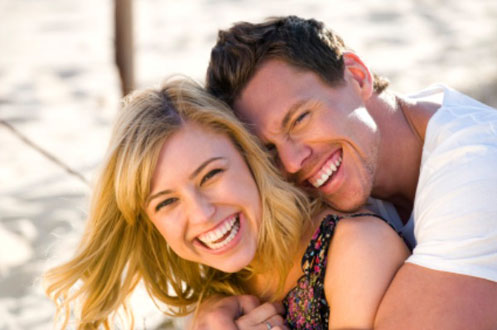 5 Things You Need To Do For Your Relationship to Last 
Ever so often we dream of the perfect relationship we so truly desire, and even get green with envy when we notice just how wonderful our girlfriends' relationships are going. Often times we do not pause to ponder on that fact that we may not be making the necessary sacrifices or engaging in the 'dos' and 'don'ts' to ensure our union glows.
Well dears, relax a bit and stop fussing, because 'Madame Suave' is here with the ideal solution. And when I am done, you will truly realise that you may be the ultimate reason your relationship isn't as radiant as it should be. I do hope these five pointers will help you along the way.
1. CONNECT
My first tip is to make time for connecting between just you and your loved one. No TV, no cellphones, iPads, Macbooks, Androids or iPad minis. Just the two of you… even if you hang out regularly or live together, which you probably do if you are in a long-term, monogamous relationship, pinpoint a certain time every week or even in the day for just the two of you. Even if it's only for 10 minutes at a time, you should dedicate time for the two of you to sync up and reconnect after running around in your busy lives.
2. Its not wise to be nude all the time
This one may sound a little silly, but hear me out… When you have lived with someone for a while, you see his/her enire body, and it's totally fine. You are no longer embarrassed and you feel like you could walk around as you please all day, everyday, for the rest of your life. But what happens when you're about to get down with your significant other and there is no fabric to remove?
It kinda loses it's excitement. Now don't get me wrong there is nothing wrong with being naked all the time, but when we make a conscious effort to keep our clothes on most of the time, it's a lot more exhilarating and enticing to undress each other. It's like unwrapping a gift; if the gift is handed to you with no wrapping paper, you don't get the opportunity to tear it all off. I think you will agree….
3. BE SPONTANEOUS
Spontaneity is the one thing that keeps anything in life from becoming stale. When your partner does something spontaneous, you instantly feel more in love with him/her. When you are with someone for a long time every day, life becomes routine, and the days just seem to fly by. Surprise each other now and then! Almost everyone loves surprises. Even if they say they don't they are probably just trying to spare their own feelings for when you don't surprise them. Then they can say "Well, I don't like surprises anyway." But everyone likes surprises.
Bring her/him flowers, get sensual in the shower, take your partner out dancing on a Friday night. Put a new dress/shirt on the bed with a note saying you will pick her/him up at a certain time. Buy him that video game or that pair of shoes he's been eyeing, get dressed up in lingerie and surprise him when he comes home from work. The options are endless. There are many ways you can bring spontaneity into your relationship, and they don't all have to include sex. Sexual surprises are fun, but so are sweet gestures that signify how much you care about, and adore the person you've chosen to spend your life with.
4. COMMUNICATE
Obviously, I know that communication is crucial in every aspect of life, whether it be at work, with family and friends, in relationships, or even in school; but that doesn't mean that I or anyone else was born with the communication skills of a poet or a scholar.
With that being said, there are many ways that you can become more connected and communicate more effectively with your partner. The tool that helped me the most is this awesome book called "The 5 Love Languages", written by Gary Chapman. After reading this book, or taking their online quiz, you will discover what your love language is. Most of the time, people who are in a relationship have the same love language, and that's why it is hard for them to communicate. It's hard to communicate something to someone else that you want for yourself, and that's where a lot of conflict arises.
5. KISS
Kissing is beautiful. Kissing is something that helps two people feel connected, loved and sometimes very sensual. This is something that a lot of couples take advantage of. There is nothing wrong with kissing, leading to the inevitable; but sometimes it may 'stress you out' because you just wouldn't be in 'the mood', so you didn't want to kiss at all for the fear of it leading to the next level.
The way many couples take advantage of kissing is by not kissing simply for the sake of kissing. A lot of couples don't just kiss to show love, or kiss to connect briefly. Most couples seem to kiss to initiate their intention to get physical.
Now, I'm re-learning and understanding what it's like to be kissed with love again. So kiss each other and refrain from 'going there'. You will most likely be surprised by the results. After a few hot make out sessions and restraining a few times 'the eventual' would finally peer its lovely head, and it'll be a lot hotter since all of that built up erotic tension can be released and it will be quite spectacular.
So in closing…
Gives these tips a shot, and do it wholeheartedly. If they don't work, maybe it's time to seek outside help. But I'm thinking they will at least reignite that bedroom flame!