TravelSpan has announced that it would be suspending its service out of Guyana from Saturday,September 27, but is in the process of finalising a new arrangement with another airline.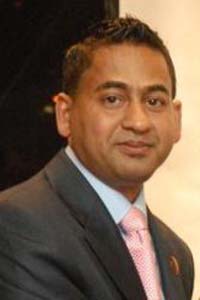 Following a press release dated September 24, it confirmed by announcement that "Travelspan is pleased to announce that it is in the process of finalising a new arrangement with another airline in the Guyana Market."
Recently, the airline has been plagued by inconsistent service which saw a significant number of cancelled and delayed flights that caused major inconvenience to customers and continued losses to TravelSpan. The company also noted "Vision Airlines, effective September 27, the company will be discontinuing its General Sales Agent (GSA) status."
Travelspan emphasises that all passengers booked to travel after September 27 will be protected with full refunds and offered the serviceof an alternate carrier. In the interim, Travelspan will be finalising arrangements for customers' monies to be held in escrow. This precaution was taken so our customers would not be left stranded as with the case of previous carriers after they discontinued operations" the company release stated; but they noted that the escrow facility will take approximately 14 days to process refunds and prepare cheques for customers.
Regarding passengers who paid for tickets in Guyana, the company is seeking to re-book them or offer full refunds. "While on one hand the monies are protected, we do understand the inconvenience for the customers to wait for their refunds to be processed," Travelspan related.
The Guyana Chronicle took the opportunity to speak with a few persons who frequently travel with Travelspan, and asked if they would still have confidence in Travelspan when the airline returns. It was unanimously disclosed that persons presently have lost all confidence in the airline, but if they return to the market, even though it will take some time, confidence could be restored. One individual noted: "If Travelspan returns that will be good, since they haven't left us high and dry like the others, but right now I will not consider travelling with them."
The company had recently trained 14 Guyanese flight attendants and had told the public that it was here to stay. In early 2003, Guyanese passengers were left stranded when the company had again pulled out of the market at that time. It was alleged that the lease for the carrier the company was using at that time had expired and the lessor had reclaimed its plane.
Travelspan will announce details of the arrangement with the new carrier in the coming days.
(By Rebecca Ganesh-Ally)