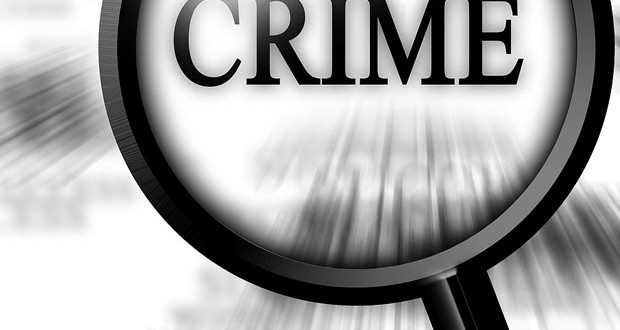 IN the wake of brazen daylight armed robberies, including the recent robbery/murder at the Vlissengen Road traffic light outside the Botanical Gardens, Crime Chief Leslie James said that while the police are working around the clock to reduce these incidents, citizens need to observe simple security measures to safeguard themselves.Consequently, Crime Chief James has highlighted a number of measures that can be taken by citizens in order to avoid being easy targets for criminals.
• Keep the telephone numbers of the nearest police station in your community in a place where it could be easily accessed in time of need.
• Keep the telephone numbers of the members of the Community Policing Group (CPG) in your community in a place where it could be easily accessed in time of need.
• Call the police and/or members of your CPG and inform them of the presence of suspicious-looking vehicles and persons.
• Ensure your gates, doors, and windows are properly secured before leaving your premises or retiring to bed. Moreover, and as far as possible, ensure someone is left to overlook your premises if you are leaving for a long stay, such as a holiday.
• Walk in groups, avoid lonely and not-well-lighted places, and beware of suspicious-looking persons on pedal and motorcycles.
• Instead of walking home, utilise taxis or other vehicular arrangements when leaving nightclubs.
James added that in line with the foregoing measures, the GPF would also remind citizens that public security is a shared responsibility and is therefore encouraging the public to continue partnering with it in order to strengthen the safety and security of all.
He advised that members of the general public remain vigilant and conscious of their surroundings and report all suspicious activities to the police so they can respond in a timely manner.
James added that many times persons become complacent but there is need to utilise more 'plastic', such as credit cards, to reduce the carrying of cash on one's person in order to curtail armed robberies.
The Crime Chief also urged citizens, especially persons conducting business, carrying large sums of cash on their person to be extra alert.
Police reported that at about 13:00hrs on August 18, 2014, businessman Ashok Raghu, 43, of Pike Street, Campbellville, Georgetown, and his wife, Shyrazabin Raghu, 49, were in a motorcar at a traffic light on Vlissengen Road, Georgetown, when they were attacked by two men on a motorcycle, one of whom was armed with a firearm.
The armed man discharged rounds at the victims, fatally wounding Ashok Raghu to his chest and injuring Shyrazabin Raghu to her right foot. The perpetrators escaped with a bag containing an undisclosed sum of cash and a licensed firearm and ammunition.
Shyrazabin Raghu has been admitted to hospital for medical treatment.
Since the incident a person of interest has been arrested and is being questioned by sleuths in the ongoing probe.
Written By Michel Outridge