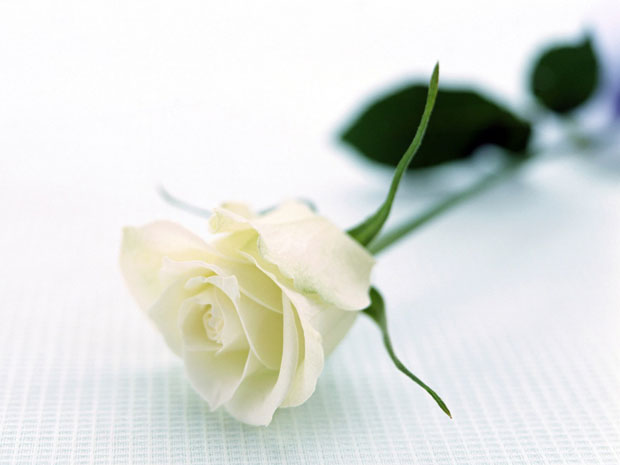 AFTER rendering a life of dedicated, selfless and sacrificial service to God, family and country, ex-serviceman Mr. Cecil Cunha MS, died Friday, June 20, just five days before he would have attained centenarian status.
Born on June 25, 1914, Cecil Carl Cunha, patriot and consummate professional in his time, was looking forward eagerly to celebrating his 100th birthday when he had a fall on that fateful June 25 at his 114 Akawini St, Section 'K' Campbellville home and fractured his shoulder.
That fall was, for him, the beginning of the end; and three weeks later, he bid this world adieu following his discharge from hospital. His body was interred at Le Repentir Cemetery last Thursday, the day before he would have attained centenarian status.
A Thanksgiving Service was held to celebrate his life at St. Andrew's Kirk, on Brickdam and Avenue of the Republic in Georgetown. Joining his bereaved family members in paying their last respects was a sombre congregation of mourners and sympathizers that included Prime Minister Samuel Hinds; Leader of A Partnership for National Unity (APNU), Brigadier (ret'd) David Granger; and members of the Central Executive of that political coalition; Georgetown Mayor Mr. Hamilton Green; Major General (ret'd) Joe Singh, and Mr. Vic Persaud of the Office of the President (OP), among others.
There were many glowing tributes which spoke to the life, professionalism and integrity of Mr. Cunha. Among those offering tributes were APNU Leader Mr Granger; Mr Joe Singh; Brigadier (ret'd) Kingsley Nelson, General Secretary of the Guyana Legion; Mr. Bernard Crawford of the Young Men's Christian Association (YMCA); a representative of the Guyana Pensioners' Association; and immediate relatives of the deceased.
The Eulogy was read by his daughter, Ms. Lynette Cunha, former Principal of the Guyana School of Agriculture; while his niece, Agnes Perreira, was Chairperson. Officiating minister was the Rev. Maureen Massiah, while the Organist was Mrs. Marilyn Dewar.
In the many tributes in his honour, Mr. Cunha, MS, was remembered for his patriotism and the yeoman service he had rendered throughout his working life, in particular with the Postal and Telecommunications Department, to which he had given more than 45 years of dedicated service.
In a detailed discourse on his career and exploits, Major General (ret'd) Joe Singh alluded to the late Cecil Cunha as a remarkable pioneer, selfless patriot, affectionate family icon, cherished friend, and a man with a prodigious memory.
He recalled that, in December 1929, at age 15, young Cunha was apprenticed to the British Guiana Boundary Commission as a wireless operator/telegrapher.
"He was a pioneer in the field of telecommunications, and a mentor to us all in uniform, having joined the Central Telegraph Office at the McInroy Building as an apprentice in 1929," Mr Singh said.
Headed by the Post Master General, that facility was located on the site of what later became the Guyana National Co-operative Bank.
Singh recalled that for 14 months of Cunha's apprenticeship, he learnt land-line telegraphy by note and drew neither pay nor stipend – the global economy being a victim of the Wall St. slump. But on completion of his apprenticeship, he commenced working as a land-line telegrapher at the 'princely sum' of $4 per month, Singh said.
After four years at the McInroy Building, Cunha functioned as Assistant Supervisor at the 100-line telephone exchange in Alberttown, and earned a monthly salary of $9.
The Boundary Commission
The British Guiana/Brazil Boundary Commission, Mr Singh said, was set up to do a detailed survey and demarcation of the British Guiana/Brazil boundary, and had started work from Mount Roraima in 1934, setting up on its summit the Tri-Junction Point with Venezuela, and continuing its work up to the Onoro River in the Upper Essequibo. However, an outbreak of Beri-Beri, leading to the death of one and debilitating illness among others, forced a suspension of the work until 1935.
"His telegraphic assignments took him to deep forested areas such as Garraway Stream, but being dutiful, he always assumed responsibilities without a shirk," Singh said.
The Commission's work recommenced in 1935, and the British contingent was led by the Army's Royal Engineers, who required telegraphers. Hence Cecil Cunha was assigned to the British Boundary Commission in 1935, and remained there until 1938.
Meanwhile, his daughter Lynette Cunha, who read the eulogy, recalled that her father served with the British Guiana Boundary Commission as a Wireless Operator/Telegrapher, specifically with the British Royal Engineers during the second phase of the Boundary Survey until its closure (from 1935 to 1938).
He was later posted to the Wireless Telegraph Station at Mackenzie, from where bauxite ships transported ore overseas to be processed into aluminum. While there on September 03, 1939, Cecil Cunha heard the announcement being made by British Prime Minister Winston Churchill of the Declaration of War against Germany.
Strict security measures
Emphasizing the importance of the security of ships plying the route, Major General Singh stated: "On the outbreak of the War, the importance of the bauxite ore as a strategic commodity made the bauxite vessels especially vulnerable to German 'U' boat attacks off the coast en route to Chaguaramas in Trinidad. Because of this threat, wireless transmissions relating to the movement of bauxite vessels were encoded to ensure that such messages would not reveal information of use to the enemy."
Accordingly, Singh said, Cecil Cunha had to place on each encoded telegram a verification stamp endorsed with his signature, and he had the right to deny any telegraph containing subversive information passage through the system.
He remained at Mackenzie throughout the 1939-1945 War, and in 1949, he went back to work at the Central Telegraph Office at McInroy Building as an Inspector of the Telegraph Services. He remained there until the system was automated; and, in 1966, was appointed Superintendent of Radio Communications, Mr Singh said.
(By Shirley Thomas)