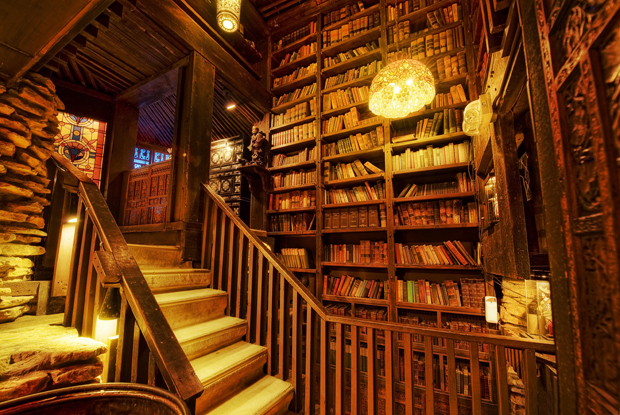 The Castello Commemorative Fund
The ethos of the Castello brothers, Austin and Joseph, was an education at any cost. Hundreds of students from the pre-1976 era had the privilege of attaining a quality secondary education at this private school, free of cost, just because of the brothers' generosity. Two dollars per term in the 1940's was a lot of money for many poor working class parents. The fee rose to $30 in 1960. Consider the circumstances extant in colonial British Guiana, then factor in three or four children from one household, and the picture that emerges records a family in dire financial straits but with children of exceptional academic ability. There were quite a few families in this condition, workers who were simply unable to pay 'school fees' after the first term. In true Castello fashion, the children were allowed to continue their classes, some quite unaware of the fact that their parents had communicated their hardships to Austin and his likely response was, "OK. You will pay when you can. Your child(ren) just can't stop going to school".
His generosity was not confined to this cluster. Scholarships were awarded to deserving children "left, right and center", to children from rural areas as far away as Mahaicony and Hopetown in West Berbice, from Wales to Uitvlugt on the West Coast Demerara, and to outstanding students living in Georgetown who had excelled at the Junior Cambridge Examination, or in sports. Tutorial was among the highest ranking second tier secondary schools of the time, of course after the tier 1 top five led by Queen's College.
Many Tutorialites, from 1944 when the first intake graduated, to 1976, when the school was usurped under the umbrella of the Ministry of Education, went on to play very significant roles in the development of Guyana, in public and private capacities. Some became Ministers of Government and Parliamentarians (the late Kenneth Denny and Mr. Malcolm Parris); University of Guyana lecturers (Michael Parris, Gregory Blyden); others function in diplomatic circles (Honorary Consul General of the Kingdom of Norway, Desmond Sears and formerly of Japan, Hans Barrow); in public sector institutions (Dr. Barton Scotland and Fritz McClean), and the media (Mark Watson, Nazeema Raghubir, Esan Griffith). Many have migrated and joined religious orders (Monsignor Paul Jervis) while a others acquired Doctoral degrees in a wide assortment of disciplines.
This formerly high flying educational institution lost its status for a plethora of reasons. and it even came close to being shut down by the government of the 1970's. Education was made free in 1972 so it was left to the Ministry to effect repairs to school buildings. Tutorial High located on 5th St. Alberttown did not feature on the priority list. The Castello brothers, now at ages 68 (Austin) and 65 (Joseph), although beyond the newly established retirement age of 55, stayed on at the school and Joseph was appointed Head Master three years before he retired officially in 1981/82. For obvious reasons, scholarships were no more.
THE CASTELLO COMMEMORATIVE FUND & AWARD
Just over a decade ago, the Alumni Association of four chapters (London, Toronto, Guyana, New York) floated the idea of reviving the Castello legacy of providing scholarships and academic awards to the school's graduates who have won places at tertiary institutions in and outside of Guyana. The plans foundered a bit and lay dormant for a few years, but some members were quietly researching the legal ramifications, identifying possible sources of funding for continuous replenishment, and crafting constitutional requirements for its management. They then decided that the sources of funding would include contributions from the Alumni Chapters in Guyana and overseas, revenue from fund raising events, from gifts donated by past students, resources provided by the Education Ministry, and from the proceeds of the net revenues realized by each Alumni Chapter hosting a Triennial Reunion.
The school's 74th Anniversary rolled around on 1st September 2013, and during the month-long commemorative activities, the Alumni Association launched the Castello Commemorative Award and Fund at a ceremony that featured high ranking officials in the Education Ministry.
In his feature address, President of the Guyana Chapter, Desmond Sears, explained that the Castello Commemorative Fund is a Tertiary Education resource that would be used to sponsor one Tutorial graduate every year who has performed creditably at any level of the Caribbean Council of Examinations (CXC) and gained admission to the University of Guyana, the University of the West Indies or any other institution offering tertiary or vocational study.
The fund will also be used to supply educational facilities for the school, and should serve as a catalyst for students to aim for greater achievements. The Guyana chapter is managing the fund in tandem with representatives of the Student and Parent-Teacher bodies, overseen by the Ministry of Education.
The very first recipient of the CCF four-year Scholarship award was 17-year-old Cassandra Bovell. She had just gained admission to the University of Guyana to pursue a Bachelor's degree in Biology. She has the distinction of being the first Tutorial CXC Candidate to achieve a 'double award distinction' in Agriculture Science, and scored Grades I and 2 in English Language, Human and Social Biology, Mathematics, Social Studies and Information Technology.
That was not all she wrote – literally. Cassandra had been simultaneously enrolled in the Morgan Learning Center from the third form level and she performed creditably at CXC English Literature and Integrated Science (2013).
The school and Alumni tangibly rewarded her ground-breaking achievement in Agri Science with monetary gifts and trophies donated by the New York and Toronto Chapters. This humble, self-effacing young woman still believes that there was much more she could have done with her examinations to earn distinctions in all the subjects she wrote.
Though currently enrolled in the Biology degree programme, she is holding on to her dream of studying Medicine and one day becoming a specialist in Osteopathy.
Fifth Formers at Tutorial are currently writing the CXC 2014 examinations. From the results due in August, this year's recipient of the Castello Commemorative Award would be identified and bestowed during the September celebrations marking the school's 75th Anniversary.
In the meantime, the Guyana Chapter is preparing to host hundreds of alumni located all over the world for the Twelfth Triennial Reunion scheduled for 27th July to 3rd August, 2014. Diverse activities have been planned, and heading the schedule is a Courtesy Call on H.E. President Donald Ramotar. Visiting and home-based alumni will tour the Kaieteur Falls and interior eco-resorts, participate in the annual Emancipation celebrations and an Athletics/Fun Day. The highlights will be a grand Gala Dinner and Ball and an awards presentation event at which several past and present teachers and other outstanding personalities would be recognized. Past students could contact any member of the Guyana chapter for more information and to make reservations.
The Tutorial High Alumni are as determined as ever to restore the high level of achievement, academic and otherwise, that Tutorial used to be known for. At home and abroad they have been raising funds for many years and transmitting those funds and materials to improve the fortunes of their Alma Mater. The Guyana chapter is filled with former students of exemplary character and high conviction, people who are just as determined to return Tutorial to its glory days, those decades between 1939 and 1976, when the magnanimity of the Castello brothers, Austin and Joseph, knew no bounds.