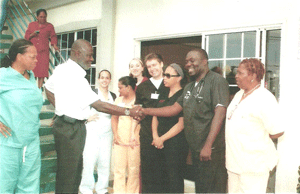 INEQUALITY among the diverse populations of South America came up as a priority issue when the VI Meeting of the Heads of State and Governments in the Union of South American Nations (UNASUR) opened in Peru yesterday.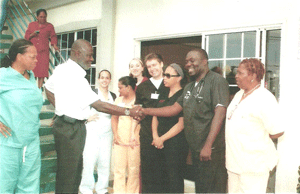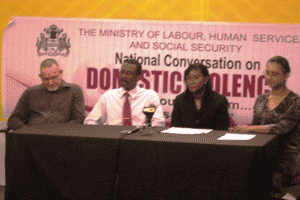 President Donald Ramotar, who led the Guyana delegation to the summit in the capital, Lima, supported the view of many, including Pro Tempore Chairman of UNASUR and President of Peru, Ollanta Humala, that stronger leadership at the policy-making level is needed to end inequality.
"Unless we can reduce the inequality and give all of our peoples equal opportunities, then it will be extremely difficult to avoid conflict in our various countries… we have to work towards dealing with many of the social problems that we know have been afflicting our continent," President Ramotar said.
Latin America was regarded by the Peruvian President as the most unequal Region in the world, and he doubts that it would be possible to build any kind of democracy in the midst of poverty and misery and injustice.
Pointing to the Guyana Government's prioritising of the social sector, to which 30 percent of the country's national budget is directed, President Ramotar showed how countries can invest in the well-being of its people, whom he considers the most important factor for development.     
"I am of the view that we have to invest in our people if we are to come out of poverty and ending equality that is so startling in our continent," President Ramotar said.
Guyana has achieved gender parity, universal access to primary education and is narrowing the gap at the secondary level. With science and technology making a big impact on today's world, President Ramotar believes that it is time to tailor the education sector along this line.
Integration was among the issues addressed at this Summit, and President Ramotar cautioned that this must be approached gradually.
The Peruvian President, who opened the meeting yesterday, today spoke with confidence about UNASUR playing an integral role in consolidating South America as a Region of peace and safety, and also integration and the well-being of its people.
He called for greater attention to environmental issues, saying that it is a fundamental task that is compatible with development and one which cannot be treated with apathy.
President Ramotar supported this view and made reference to Guyana's Low Carbon Development Strategy (LCDS) and its author, former President Bharrat Jagdeo, who was named the 2010 Champion of the Earth and A hero of the Environment by Time Magazine in 2008.
Venezuela, Suriname, Ecuador, Colombia, Chile, Brazil, Uruguay Argentina and Guyana were the participating nations of this UNASUR meeting. (GINA)