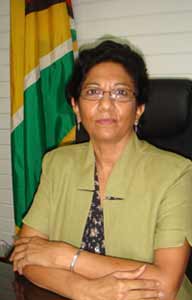 THE Ministry of Foreign Affairs yesterday announced that the Brazilian Government has endorsed  Ms Merlin Udho's appointment as Ambassador of Guyana to Brazil.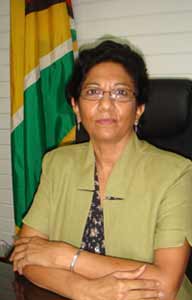 The Ministry, in a press release, said Ms Udho served as Ambassador of Guyana to the Republic of Suriname from November 2009 to February 2012.
Previously, she worked as a Consultant in the UN system serving in the Ukraine, Bangladesh and Eastern Europe and as the Coordinator of the National Competitiveness Programme.   She holds a Masters of Laws degree with specialty in International Law and a post graduate Diploma in Development Studies.
Ambassador Udho will succeed Ambassador Kellawan Lall.