–Minister Mustapha affirms, after City Hall's negligence leads to flooding around Georgetown
HEAVY rainfall and the negligence of the A Partnership for National Unity + Alliance For Change (APNU+AFC)-led City Hall, on Thursday morning, left several sections of Georgetown inundated, according to Agriculture Minister Zulfikar Mustapha.
Despite the situation, Mustapha affirmed that all pumps were operable, but floodwaters did not recede rapidly because of the high intensity of rainfall.
"We had approximately four inches of rainfall over the three hours' time that I went out… at that time, a number of areas were under water but although the pumps were operable, they were not able to drain off all the water at the said time because of the amount of water that we had," Mustapha said following an inspection of several city pumps.
Sluices were opened to assist with additional drainage, however, several clogged drains left many areas underwater.
"The drains are a matter for the City Council and they have not been doing it… sometimes the big canals are low and the water in the drains are not meeting the main current because the City Council has not been cleaning these areas. As a result of that, some of these areas we are now looking to clear it," Mustapha said.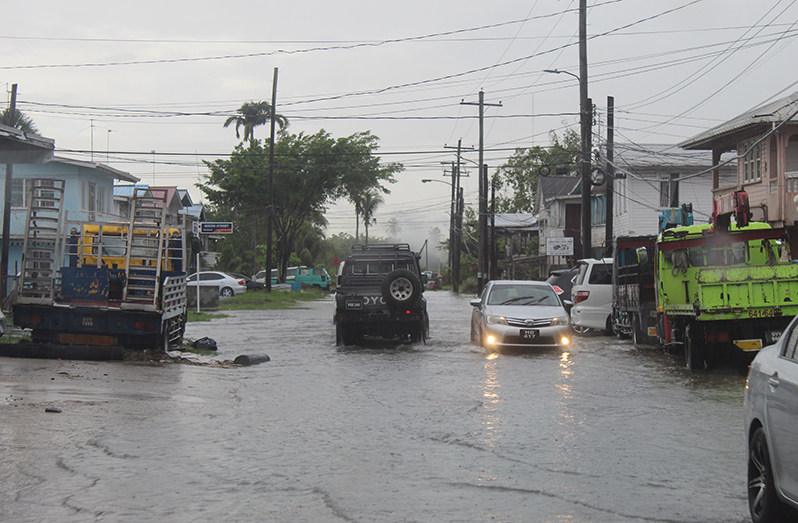 He added that engineers attached to the National Drainage and Irrigation Authority (NDIA) were assigned to ensure all 13 pumps in Georgetown were operable.
Mustapha further appealed to residents to avoid littering and to ensure they take the necessary precautions and also to pay attention to the weather forecast which is available on the Hydromet Department's website and social media pages.
Regions Three (Essequibo Islands-West Demerara) and Four (Demerara-Mahaica) were significantly affected.
According to the Civil Defence Commission (CDC), Region Seven (Cuyuni-Mazaruni), Region Nine (Upper Takatu- Upper Essequibo) and Region 10 (Upper Demerara-Upper Berbice) were also affected.
At the time of this report, water was receding in Regions seven and 10, while no reports of damage to infrastructure or property were made.
The Ministry of Agriculture's Hydrometeorological Service recently reported that Guyana can expect below average rainfall from July 2023.
Typically, continuous wetness (often accompanied by localised flooding) persists to the end of July in many regions.
However, these conditions, in general, are not expected to persist beyond the end of June. The country is expected to begin transitioning into dry conditions by mid- July because of the influence of El Niño. At this stage, it is expected that El Niño will be the main driver of local weather for the remainder of the year.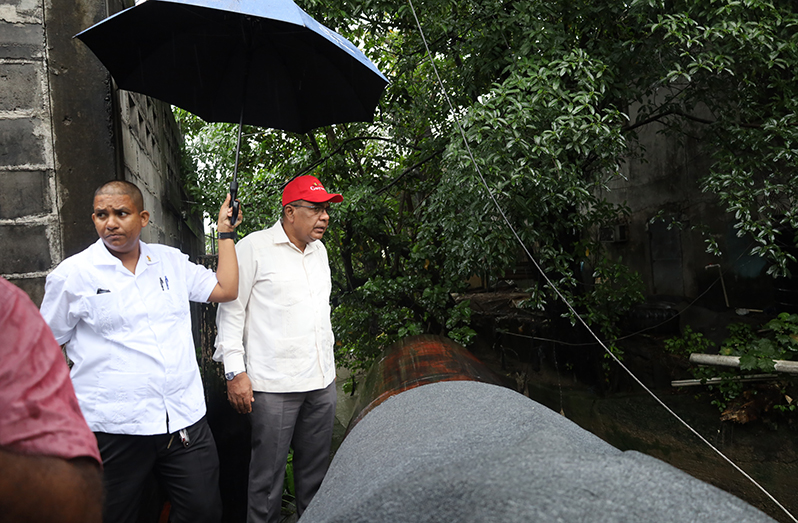 Water supply in conservancies, reservoirs, and inland rivers across all regions are expected to remain adequate until the end of June and decrease thereafter. Additionally, the potential for flash floods due to heavy rainfall remains high for June, with the highest amounts of rainfall expected in Regions Seven and northern Eight.
All of Guyana could expect warmer than usual (above-normal) day and night-time temperatures over the coming months. Temperatures are expected to be warmer when compared to the same period of previous years (and recent months). Dry days will be significantly warmer than wet days.
The Hydrometeorological Service recommends that rain-fed agriculture and large-scale water users harvest rainwater during the latter part of June to compensate for deficiencies in the coming months.
As heat and dust will be of concern in late July, it is recommended that shelter be provided for animals, while citizens should stay hydrated and, where possible; outdoor activities should be limited during the mid-day hours.