A RESIDENT and vendor of Bartica, Linden Benjamin, 35, was, on Friday, caught with a quantity of cannabis and methamphetamine by ranks conducting searches within the town.
According to a police press release, the ranks were conducting random searches between 20:00 hours and 21:30 hours around the township of Bartica, whereby several persons were stopped and searched.
"Benjamin and the haversack were searched, and police found 16 transparent zip-loc packs of leaves, seeds and stems suspected to be cannabis and 25 transparent zip-loc packs of what is suspected to be methamphetamine" the release noted.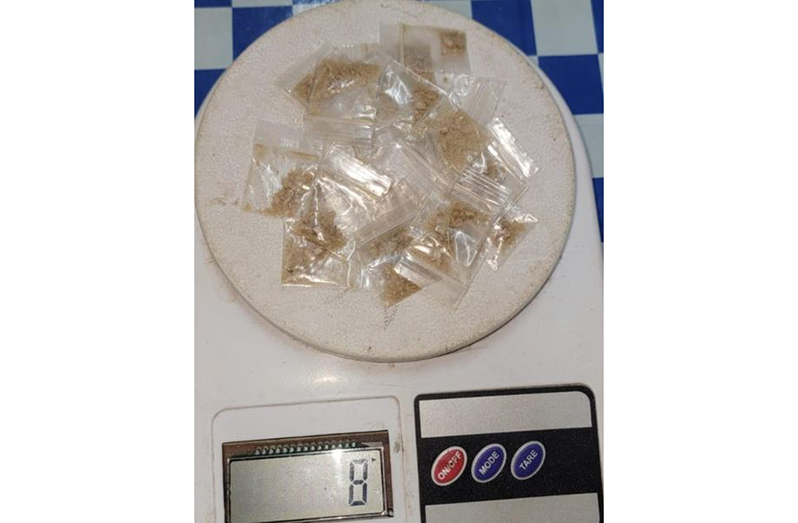 He was then arrested and escorted to the Bartica Police Station along with the narcotics.
The cannabis when weighed, amounted to 26 grammes while the methamphetamine amounted to eight grammes.
Benjamin was told of the offence, cautioned and admitted. He is presently in custody pending charge.