-expansion to Caribbean countries on the horizon
By Shaquawn Gill
AS the world moves away from products that are heavily backed by fossil fuels and embraces the technological advancement of the global economy, Chinese companies have begun to make significant inroads into the Artificial Intelligence (AI) industry.
This was particularly evident in China's Haidian District, an area located within the capital city of Beijing. The district is known as the international centre for scientific and technical innovation.
Haidian is home to the country's first national high-tech industry park called the Zhongguancun Science and Technology Park, 14 national incubators for high-tech enterprises, 19 other university science and technology parks, as well as 21 entrepreneurship parks.
Pony.ai, QCraft and Xiaomi are three companies in this district that are breaking barriers in technology.
Among the many services in AI being offered, QCraft has become a world-leading provider of general autonomous driving solutions – simply referring to the creation of cars that drive on their own and without the assistance of humans.
These vehicles are equipped with numerous sensors, cameras, and other critical pieces of motion equipment that ensure the safety of those travelling.
Xiaomi, on the other hand, has been leading from the front for several years, establishing itself as a top-tier multibillion-dollar company.
The newest addition to its line of products is the AIoT (Artificial Intelligence of Things), found in the company's Smart Home systems. Day-to-day products such as vacuums, air fryers, humidifiers, TVs, fans, and light bulbs have all been modified to become easier to operate through the company's advanced AI technology.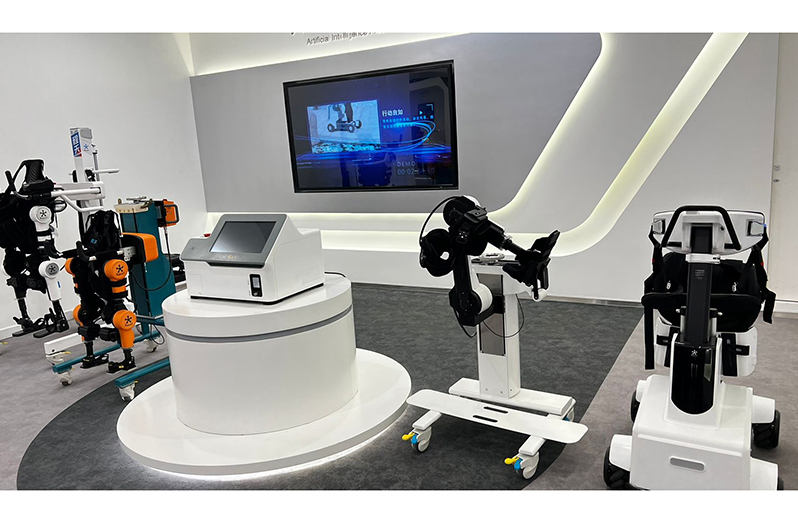 Excited about this new technology, Guyanese media professional Suelle Findlay-Williams, who is on a 4-month study visit to China, expressed her enthusiasm about this technology soon being available on Guyanese soil.
"Our government is determinedly working to improve access to technology and has been breaking new ground. I am confident that AI technology is also on the horizon for us as well. The possibilities are endless, and the progress is unstoppable", the longstanding media professional explained.
Senior officials of these and other companies have confirmed that there is an intention to extend their products and services to the Caribbean region.
To further enhance its own local capacity in the areas of Artificial Intelligence and new, modern technology, the Government of Guyana has already made significant investments.
Most recently, the 150k Coders Initiative was launched by Guyana's President, Dr Mohamed Irfaan Ali. This programme will see up to 150,000 Guyanese being versed in the areas of coding, which is known to be the "language of the future".
This initiative was made a reality through a partnership with the United Arab Emirates, another leader in the technological arena.
Furthermore, the Guyana Online Academy of Learning (GOAL) has seen some 13,000 scholarships being distributed, with a significant portion going towards programmes in computer science, AI, and other areas of digital technology.
The PPP/C administration also announced the signing of a US $34M contract for the creation of an electronic identification system. The system will also assist government and private sector agencies with the issuance of important documentation and services that will better the lives of all Guyanese.