THE 15 squatters residing at the Sand Reef Reserve at Annandale, East Coast Demerara (ECD), are expected to be relocated by the end of February, while persons allocated lands in the new La Reconnaissance Housing Scheme can also expect to begin accessing their houses by the end of next month as well.
This came out of a visit, on Saturday, by Minister of Housing and Water, Collin Croal to several projects ongoing on the East Coast Demerara area.
Accompanied by engineers and other officials from the Central Housing and Planning Authority (CHPA), Minister Croal visited the La Reconnaissance Scheme, the squatters at Sand Reef, houses being built for the squatters in Annandale, a playfield being built at Annandale and a new housing development being built in La Bonne Intention (LBI).
Minister Croal's visit is a follow-up to two visits made by President Dr. Irfaan Ali to the communities last year, where several pledges were made, including to get the squatters removed from the unhygienic living conditions in Sand Reef to proper regularised housing that they can own.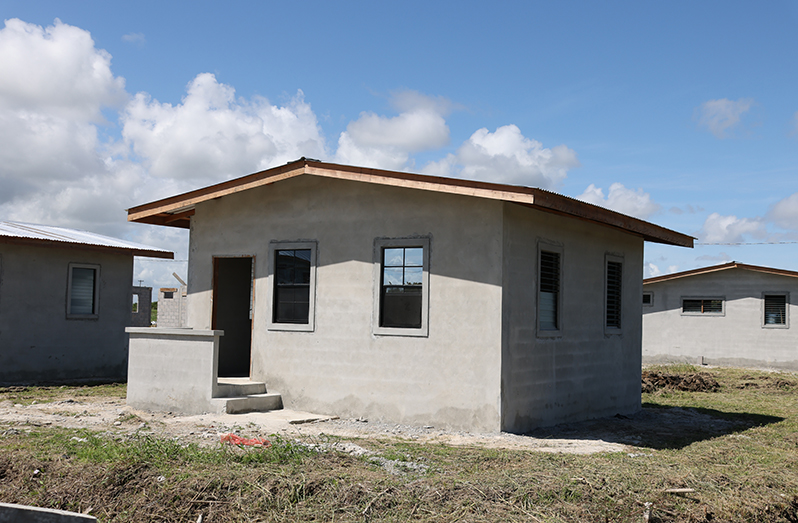 Speaking to the Sunday Chronicle, 40-year-old Shaline Jaimurat, could not contain her excitement that she will soon be leaving the Sand Reef reserve behind and be able to offer her children more conducive living area.
"We were praying for it, we really wanted to move," the mother of four shared.
"I already went and pull our lot number. We're getting a house, a two bedroom with inside toilet and bath, and I feel so good because this area is not right for children. There will be such a better upbringing for the children. We will be able to start a new life."
A housewife, Jaimurat lives on the government reserve with her husband and two youngest children, a 12-year-old and a five-year-old. She has been living on the government reserve for some eight years now, ever since she was evicted from her last residence where she was living with a family member.
"Life at the back here has been miserable. When the rain fall, it floods the yard, and there isn't proper facility for the toilet and bath. It's not hygienic; we have a pit latrine. And when it floods, the kids have to walk and go to school, and walk on the road, it's not hygienic. As soon as we were told we are getting help to move, we went and apply for land," Jaimurat explained.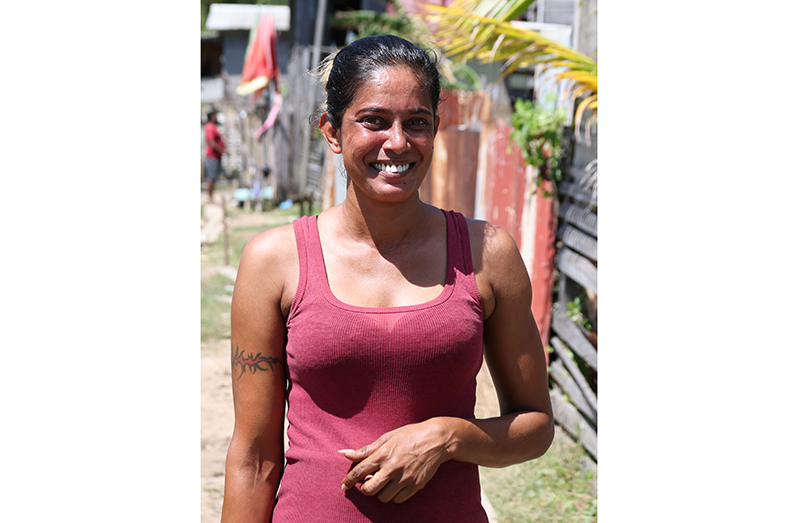 Jaimurat is one of some 15 households living at the Sand Reef reserve, some for over a decade. Of those, 10 households have chosen low-income houses, while the other five were selected to be given land to build their own houses.
"The President committed that through the Ministry of Housing and Water, we will work on constructing some of the houses, our low-income houses, and pre-qualify them through the bank, and be able for them to have an area that is comfortable versus where they are now," Minister Croal explained.
These houses, we expect that by the end of February for those persons to be relocated here. This kind of initiative you will see a lot more happening this year. We have had an initial focus of a lot of allocation to catch up with where we are at and what we need to do for the population. So, allocations will continue."
Croal noted that similar to the East Coast, on the East Bank Demerara, there is some 341 households that need to be removed from the river banks of the sea defence along the Demerara River.
"The government will help to improve lives but also you have to want this for yourselves. You have to want to play your role in bringing about betterment for yourself and your families. So, we will continue working with all communities. We are addressing all those old squatting areas, but we are saying to persons, don't go squatting today or tomorrow and expect us to be regularising you or accommodating you as we have done for the others," the Housing Minister related.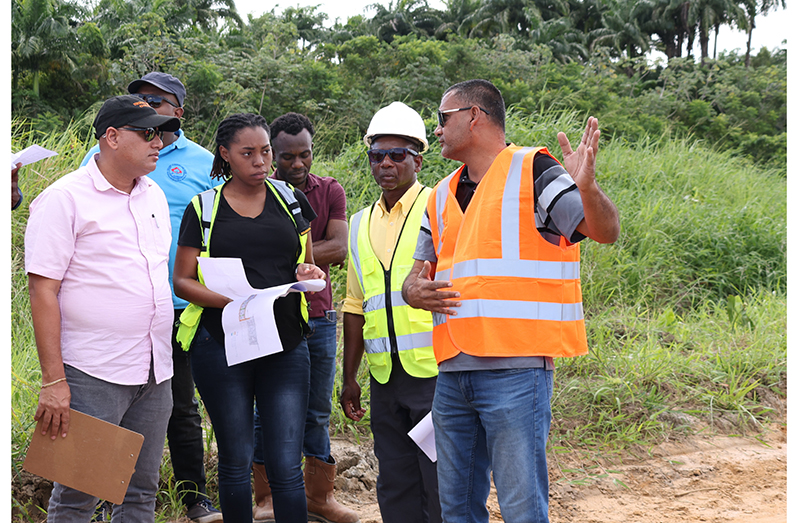 Over at La Reconnaissance, the government is currently 'erecting' one of the biggest housing developments, with over 1,700 allocations for the area, all of which have already been allocated to residents.
The Housing Ministry is currently conducting massive infrastructure work in the scheme; however, there has been challenges with some contractors being able to access areas they were already awarded work for.
However, the first phase of infrastructural work has been completed and alternative access for the contractors has been determined.
"The reason why I came out today is because a lot of persons are asking questions when they will access their area. Our media department [has] been receiving a lot of queries about it, so I wanted to come out here to have a look first hand at what is happening and give an assurance to those persons who are awaiting their lands," Minister Croal explained.
"The road networking, we are about three quarters complete in terms of the scheme. We know there are anxious persons who want to know where their land is, to see it and be able to access and start building for themselves. By the end of February, we want to start showing persons their allocation."
In LBI, the government is constructing a premier housing development, with a number of zoning areas, including a residential zone as well as an area for over 600 young professionals' houses.