–to build Specialty Hospital, shopping centre, 50,000 sq. ft. HQ
IN keeping with the rapid development of Guyana's economy, the Sheriff Group of Companies has made a commitment to invest over US$75 million in Palmyra, Berbice, Region Six (East Berbice-Corentyne).
The massive investment is inclusive of a 150-room Sheriff General Hospital, which will be a specialty hospital that will be performing heart surgeries, eye surgeries and cancer treatment, among other medical procedures. The procedures that will be done at the new hospital will also complement those at the other hospitals.
During an interview with the Sunday Chronicle, Ameir Ahmad, proprietor of the Sheriff Security firm, said the company realised that private institutions in Berbice are limited and so, the aim is now to revolutionise the Berbice region.
According to Ahmad, the massive project will commence on Tuesday after the land is cleared. The businessman is very optimistic that the project will be completed by the end of this year.
It is the company's intention to open the enterprise in phases so that the people in Berbice can be employed and, most importantly, Berbicians can be given world-class healthcare services at an affordable rate without the hassle of travelling to Georgetown.
Meanwhile, with the booming oil and gas economy, Ahmad explained that the Sheriff Group of Companies will also erect a business/shopping centre of 500,000 sq ft. This will allow businesses to rent the space for both short and long term.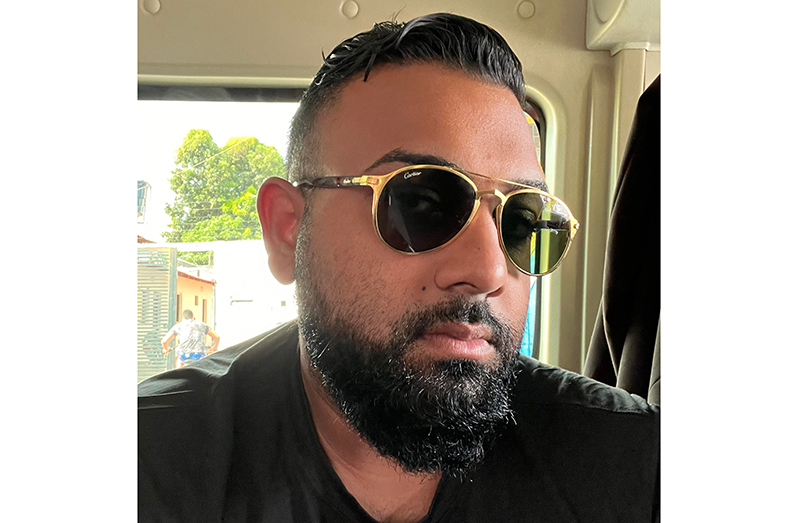 He also added that Sheriff Security has acquired a one-acre plot of land (50,000 sq. ft.), which will be converted into the headquarters of Sheriff Security Service.
"We are investing a large chunk of our budget that was supposed to be for the next five years, but we have decided to put a large portion into Berbice. We are taking a lot of risk in Berbice and hope that the Berbicians will support us," the enthusiastic businessman told the Sunday Chronicle.
Ahmad said that many people in Berbice will be meaningfully employed and they are happy to play a role in keeping with President, Dr Irfaan Ali's 'One Guyana' vision for all Guyanese.
"Having oil and gas is great, but we want to give the local people a chance to benefit from the increase in the minimum wage. Ninety per cent of our work force will be Guyanese and the other ten per cent are going to be doctors who will be coming from abroad. We wish that we could have employed one hundred percent Guyanese to put into the project, but that's not possible, but the majority will be our people."
The businessman also noted that the contracting part of the project will be 100 percent Guyanese.