GAILANN Sampson is making a difference in many lives and providing leadership and guidance to many learners at Timehri Hill, East Bank Demerara via her private school, Alpine Academy.
Alpine Academy provides nursery, primary and secondary education for learners in a comfortable environment in a two-storey building that is being extended. The nursery school is housed in a separate building.
The edifice that houses the primary and secondary learners is downhill while the nursery children are housed in the lower flat of another two-storey building that is located uphill.
Alpine Academy opened its doors in 2018 after Sampson, a native of Mocha Arcadia had spent more than 35 years in the teaching profession and had the vision to start her own private school.
Sampson told the Pepperpot Magazine that her school prepares students to sit the National Grade Six Assessment (NGSA), the Caribbean Secondary Education Certificate Examination (CSEC), and Mock exams.
She added that the school basically prepares learners for all exams with their style and technique of teaching. There are 17 teachers and 170 learners in total.
Sampson stated that they have learners from the catchment area from Long Creek on the Linden/Soesdyke Highway to Land of Canaan, East Bank Demerara.
"Our mission statement says it all, what our school is about – 'preparing children to meet the needs of the Guyanese society and the world at large'," she said.
The educator related that they have extra lessons for learners who are reading-challenged and slow learners and they work with individual children for optimum development.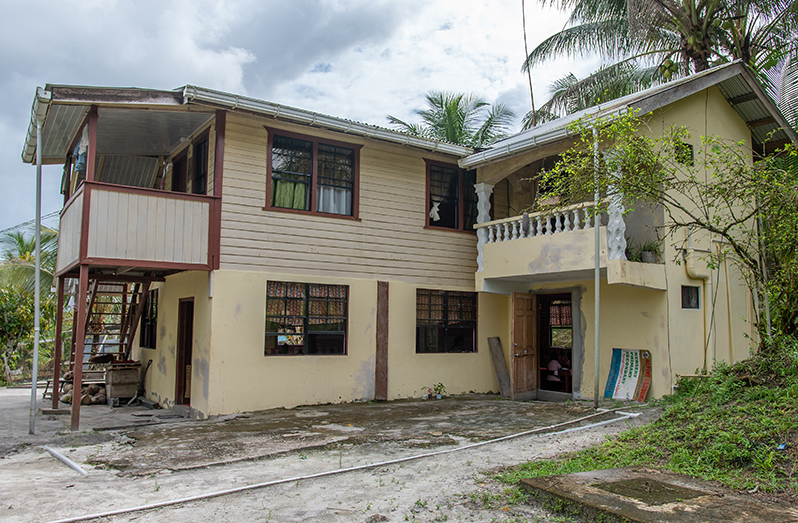 Sampson explained that they work with all parents and have developed a good rapport through their Parent Teachers' Association (PTA). Even if a parent is behind in his/her monthly fee, they would provide a suitable pocket-friendly package.
Alpine Academy has a canteen that provides wholesome snacks, foods and beverages for the learners and it is a safe space.
Sampson added that they would give back to the community through outreaches in mental health awareness and they have had two successful outreaches thus far.
She pointed out that they intend to have more community-based projects in the future and they have good relations with the locals.
"We are aiming to become a Grade 'A' school and so far, we have had a 85.2 percent pass rate at CSEC and our top student wrote 11 subjects and passed 10 and is a teacher at the same school," she declared.
Delon Wilson
Meanwhile, being the youngest and newest teacher at his school is quite an experience for Delon Wilson, who topped the very school at CSEC with 10 out of 11 subjects.
The 17-year-old told the Pepperpot Magazine that he is a secondary school teacher at Alpine Academy teaching Mathematics, Agriculture Science and Home Economics.
The young man is very excited about imparting knowledge and has a healthy appetite for broadening his scope in terms of his career; he aims to become a doctor or an accountant.
Wilson explained that teaching will greatly help him to 'come out of his shell' so to speak because he was very shy in school and wasn't very outgoing.
Today, that part of him has evaporated and he is able to relate in the classroom setting and he is enjoying teaching.
The teacher stated that he is originally from Venezuela and came to Guyana about four years ago and was a student of Alpine Academy.
Both his parents are Guyanese and are deceased and he resides with an older sibling, a brother at Soesdyke.
When the team caught up with Wilson, he was into his second week of teaching and at first he was a bit nervous, but after he realised he was capable, there was no need to doubt himself.
Wilson reported that he has 10 siblings, and both his parents had children outside the union and his family is large but nevertheless, he is thankful he has an opportunity to fulfil his dreams of teaching.
"I would like to be able to express myself better and to be patient before I even attempt to become a doctor to see patients. I know I can do it, but everything takes time," he said.