WORKING from home is a blessing and a dream come true even though it may seem boring at times. It is the way to go for Lashawna Lawson, a resident of Timehri Hill, Red Ground Road, East Bank Demerara.
Lawson is a shop owner at Third Street, Timehri Hill, Red Ground Road and has been a village resident for the past 26 years.
The 34-year-old told the Pepperpot Magazine that she has lived most of her adult life in the village and, a few years ago, when the Chinese Supermarkets were established in Guyana, she had to quit her job in the city.
Lawson explained that she was a vendor at America Street, Georgetown, selling costume jewellery and had to quit that small business due to a flood on the market that made it no longer viable.
It was then she pooled her savings and opened a small shop at her home in Timehri Hill and seems to have grooved in with the slow pace as it is.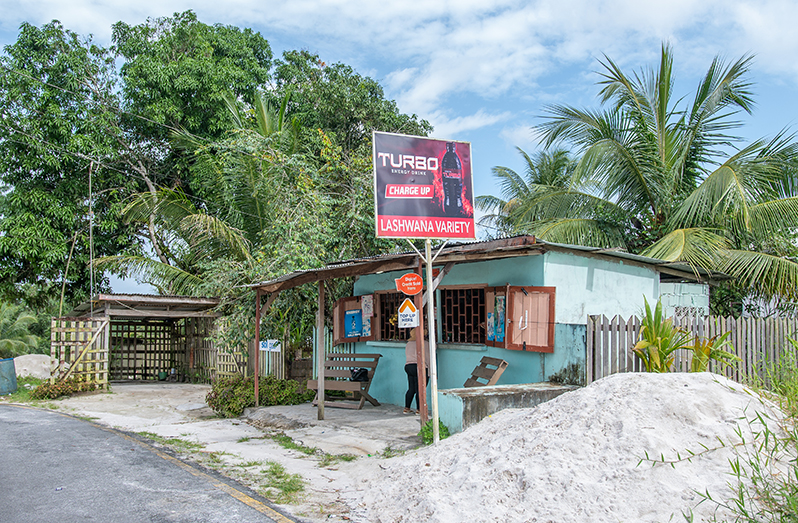 The mother of two stated that she likes living at Timehri Hill because of the quiet peace it brings, the scenic views, sand dunes, hills and the overall space and tranquillity.
Lawson added that life in Timehri Hill is very different from that of the city and other parts of the country and, seven years ago, when she started her own small business, the locals of the village began supporting her.
She reported that she would open late to accommodate customers and around month-end, when soldiers are paid, they would spend more.
Lawson's shop has a variety of groceries, beverages and other things in stock.
Sonia Fung-A-Fat, the shop owner
Sonia Fung-A-Fat is also a shop owner and her small business is located on the Old Ice house Road, Timehri.
The mother of two told the Pepperpot Magazine that she has been married for the past 20 years and is a stay-at-home mother, who operates the shop at her home.
Fung-A-Fat reported that canter trucks would pass through the village with much-needed items for the shop so she doesn't really have to go out to source articles to stock up the shelves.
She noted that life was comfortable in her village and they had all the basic things needed for a good life and it was a very quiet area.
Fung-Aa-Fat told the Pepperpot Magazine that she sells water and cooking gas in addition to groceries.
The businesswoman noted that where she resides is a large yard with families. The settlement has 10 houses that go both up and downhill and it was nice to be surrounded by family members, including her mother, sister, aunts and uncles.
Fung-A-Fat related that the village is safe to live in and the people are very neighbourly and go about their daily lives well.
Her husband is a taxi driver and her children were at school, so she had time to prepare meals, tidied the house, and was in the shop tending to customers.
"It is safe here. Only the soldiers would pass through, the workers from the airport and a few newcomers but we know the locals and early they would leave for work and return in the afternoon," she said.
Transportation is via mini buses or taxis and the price depended on the distance.