– IDPADA-G continues mission of achieving recognition, justice and development
THE issues that have continued to confront people of African descent have been laid bare throughout the period so far that the United Nations designated International Decade for People of African Descent, but Olive Cannings-Sampson believes that a decade is not enough to have those challenges addressed.
In fact, even many nations of the world have realised that a decade is insufficient to have the problems fixed, she pointed out. As such, the UN Permanent Forum for People of African Descent has been established. It has the same goals and will see nations continuing the work started in the Decade.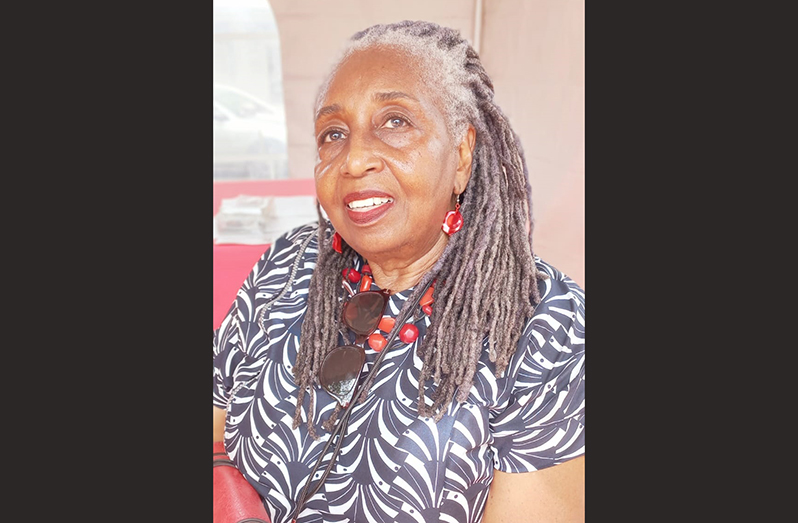 Cannings-Sampson is Chief Executive Officer of the International Decade for People of African Descent Assembly – Guyana (IDPADA-G) and spoke to Pepperpot Magazine recently in the context of Emancipation Day 2022.
Serving in this capacity for the past four years, she has lived abroad for many years but would often return to Guyana to work with various non-profit organisations through Guyanese Assisting in Development (GUYAID) to provide support for disadvantaged youths and the elderly.
Also a founding member of Cuffy 250 – an organisation formed to commemorate the revolution and call for freedom for all people, especially for those Africans who were enslaved – Cannings-Sampson has also worked with The National Council of Negro Women in the USA, a civil rights organisation founded in 1939.
"My commitment is to the equality of all people. I am committed to seeing the people of African descent through the Decade achieve the equality, recognition, justice and development that the UN Decade hopes for," she shared.
The Decade was declared in 2013 for a start in 2015 and, in Guyana, the first set of work that was done took place between 2016 and 2017; it brought together members of civil society to shape how Guyana would respond.
Subsequent to a proposal to the government for the establishment of a secretariat and an institution to focus attention on the Decade, Parliament approved an annual subvention to support IDPADA-G and the secretariat. Six committees were formed that would underpin the work of the IDPADA-G – Youth, Education, Employment, Economics, Equity and Expiation.
Cannings-Sampson recognises the support of the State, which has been consistent in its annual subvention to support the work, and she noted how Guyana is unique in the region in having an entity that is supported by the State to address the goals of the Decade.
"While we are very appreciative of the State's continued support for our work, we recognise that this system that has been put in place centuries ago to ensure that one group of persons is marginalised, is exploited; that system works almost automatically and we have to lay it bare and come together to dismantle it," she expressed.
She believes that once people in Guyana understand their history and how it continues to play out, they will make sure to call for justice. Hence, the goal of IDPADA-G is to try to educate and work together to achieve equity and expiation for the Decade.
Contributions of IDPADA-G
IDPADA-G has established a credit union in June 2020 to meet the financial needs of a large number of people who do not have access to credit and some who do not have bank accounts, such as small business owners, farmers, and families unaffiliated with any of the institutions that have major credit unions.
The number of persons who have shown an interest in joining the credit union by initiating their first application is over 900, while the number who have completed the entire process is close to 200.
The setting up of the credit union is a major milestone for IDPADA-G, which has also done a lot of work with small businesses, and on expanding educational opportunities for youths. The organisation works with small businesses in various ways, such as providing mentorship to young entrepreneurs.
Apart from assisting them with capacity training, IDPADA-G has trained over 80 small contractors so that they can submit bids for various opportunities to tender. The body would also like to partner with the government to achieve some of its larger goals.
Meanwhile, citing some examples, Cannings-Sampson pointed out that crimes against people of African descent continue even amid the Decade when people are supposed to be committed to addressing those crimes. "We are often reminded this is not over."