ALONG the Middle Walk Road adorned with wooden and concrete buildings, houses, shops and vegetation, the people of Victoria Village pass each other to go about their daily business.
During a brief stop, the Pepperpot Magazine met good-humoured and humble Victoria resident, Everton Parks, who plies his trade as a taxi driver. A 57-year-old father of seven, Parks said his grandmother, Stella Ageday, raised him.
He revealed that, as a young boy, he swam in the trenches dug with shovels with friends and played late at night. His grandmother raised him on the principle of respect that he still values today as a life lesson that guides him, although his view is that society's moral standard has diminished.
"I miss her very much. She brought me up from three months old and instilled those basic things about life in me and my brother, Norford," said Parks. He recalled that his grandmother would make cassava bread, coconut oil and cassareep to earn an income. Sadly, she passed away in 2001.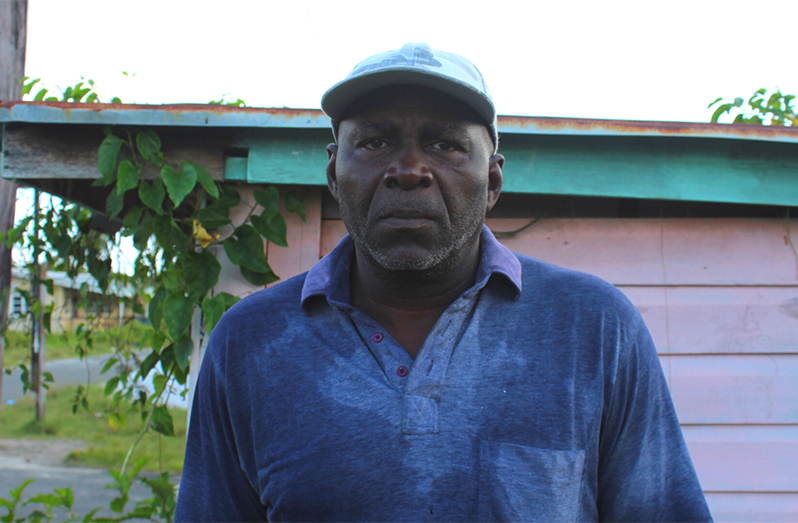 After the closure of the Enmore Sugar Estate in December 2017, where he worked as a mechanic in the processing house, Parks invested the money he received to purchase a vehicle that now serves as a taxi.
He is looking forward to Emancipation Day this year, especially since his family and friends will be gathering to make "a good pot of i-tal cook-up-rice."
"Is only one place really I can live," Parks remarked. "Victoria."
We caught up with 32-year-old Corena Josiah-Fraser, who loves sewing. A pleasant and jovial resident, Josiah-Fraser expressed that as a young girl, she had to stay at home and take care of her younger siblings when her mother met with an accident.
At the time, they lived in a single-parent home, and she later sought employment at Demor Garments. Now, she is a seamstress who has been sewing for 15 years.
Her husband, David Fraser, is a mason and farmer, while she sews for different occasions. "Whenever I am not working, I would help him plant bolounger, ochro, bora, squash and cucumber," said the mother of three. July and August are usually the most demanding months for her because she has to complete sewing orders for Emancipation festivities and begin sewing clothes for the new school term.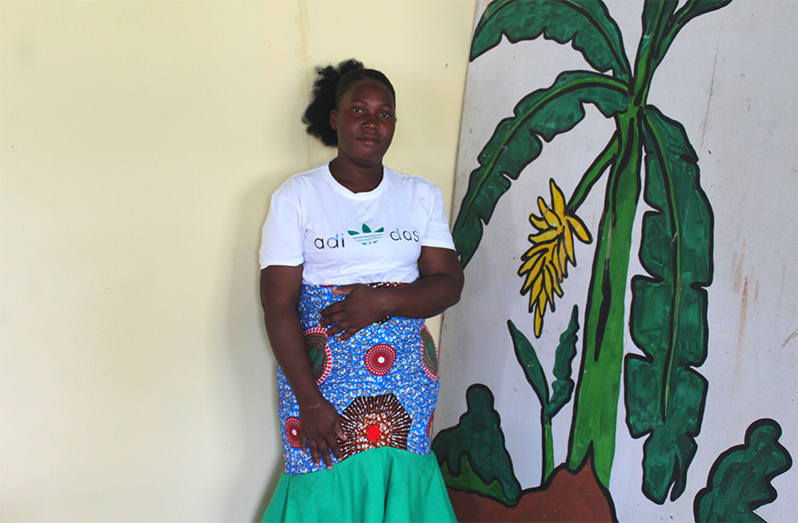 Being in a seasonal job, Fraser-Josiah stated that the rising cost of living was very difficult to deal with. Nonetheless, when she is not marking linen, taking measurements or sewing at her machine, she is seeking to pursue different training opportunities. She is currently registered for a course on garment training, and she has already completed courses on Child Care and Gender-based Violence through the Women's Innovation and Investment Network (WIIN) Programme.
Fraser-Josiah is quietly awaiting this year's Emancipation Day, and she will be spending it with her family.
Before leaving the village, we spoke with 42-year-old Jonelle DeCamp, who owns and operates a grocery shop in the village. Born in Victoria, the friendly and plainspoken woman recounted that, while growing up, her family was poor, but her mother, Elva Gillis, always taught her and her siblings to have dignity, value the power of education and remain dedicated to attending church every Saturday.
"My mother was stern about us having dignity and an education, and even now, I still go to church every Saturday. I don't even open my shop on that day," she said.
DeCamp stated that, in the early 2000s, she entered the teaching profession as an acting teacher but left it in 2009 to assist her mother and brother in running the family business. Sadly, her mother passed away in 2010.
She now serves the community by selling groceries such as rice, sugar, milk, flour, oil, salt, tuna, macaroni, chowmein and a range of other essential household goods and items. As a resident of Victoria, DeCamp expressed that the village needs a lot of job opportunities for people and vocational training opportunities that will enhance skills development. Another challenge she pointed out was difficulty acquiring loans while working as a small business owner 'without a salary passing through the bank.'
Despite the obstacles, DeCamp is determined to provide unconditional support to her twin children, who are currently pursuing studies at the University of Guyana and Georgetown Technical Institute (GTI).